Syria's Bashar Assad Open To Snap Presidential Elections 'If There Is Such A Will,' He Says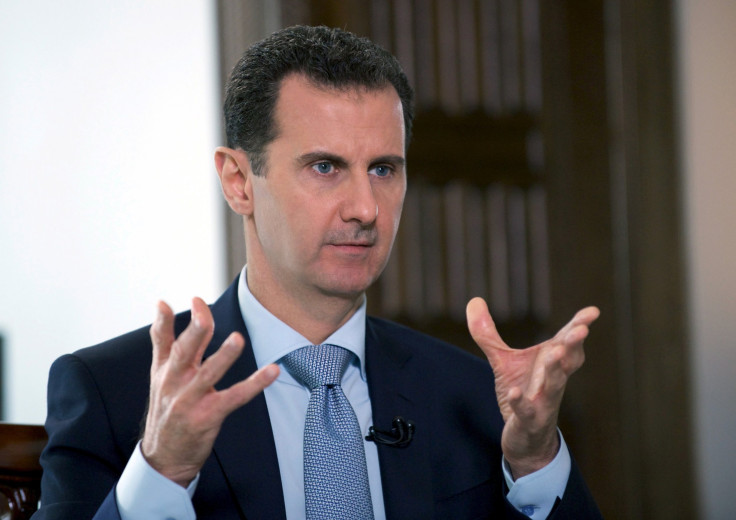 Embattled Syrian leader Bashar Assad says he would be willing to hold snap elections for president if the Syrian people want a change in leadership. The offer, which comes amid a yearslong civil war was likely to draw skepticism from Assad's many critics.
"If there is such a will, this is not a problem for me," Assad told Russia's state-aligned Sputnik news Thursday. "It is natural to respond to the will of the people and not to that of certain opposition forces. This issue concerns every Syrian citizen because every citizen votes for the president."
When protests first began in Syria in 2011 calling for reforms, they were met by harsh government repression, which ultimately triggered violent protests. Since then, nearly half of the country has been displaced and hundreds of thousands of people have been killed. Opposition fighters and many among the displaced have demanded the leader step down.
Assad's statements come the same week he told Russian reporters he would be willing to shape a new Syrian government that includes opposition figures, against whom his military has been battling. The statement was met by both skepticism and criticism.
"I don't know whether he envisioned himself being a part of that national unity government. Obviously that would be a nonstarter for us," White House spokesman Josh Earnest said, responding to Assad's comments.
Syria nearly two years ago held its first presidential election with other candidates on the ballot in decades, but polling was only held in government-controlled areas. Assad won in a landslide with nearly 90 percent of the vote. U.S. Secretary of State John Kerry said the results were illegitimate "because you can't have an election where millions of your people don't even have an ability to vote." The vote — touted by the leader as proof of support for his presidency — was seen to indicate Assad had little intention of relinquishing power anytime soon.
As of last year, the government had lost control of about 83 percent of the country, according to an IHS Jane Intelligence Review. Assad's forces have recently seen some gains, particularly against the Islamic State group, as they have recaptured some locations, including the ancient city of Palmyra.
Earlier this year, Assad announced plans to hold parliamentary elections in mid-April. The vote approaches amid a cessation of hostilities agreement that has held for about a month, the first significant lull in fighting in years.
© Copyright IBTimes 2023. All rights reserved.