Palmyra, An Ancient World Heritage Site Transformed Into A Military Base Coveted By ISIS And The Syrian Regime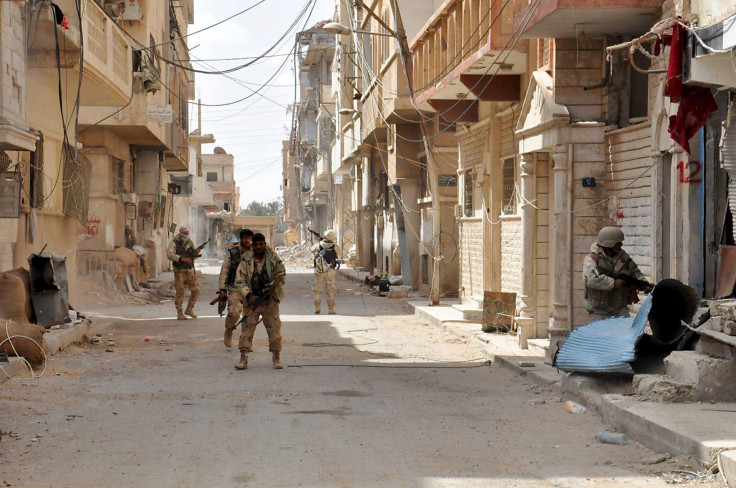 BEIRUT — The ancient ruins of Palmyra, one of Syria's oldest cities, have stood for 3,000 years, but since last May, the Unesco World Heritage site has been facing some of the most brutal threats to its existence. Located in an oasis northeast of the Syrian capital of Damascus, Palmyra has become a significant symbolic and military position in the now 5-year-old Syrian conflict.
After seizing the city of roughly 50,000 residents last May, the Islamic State group was forced out of Palmyra over the weekend by forces loyal to Syrian President Bashar Assad. On a strategic level, retaking Palmyra gives the Syrian regime a strong military base for future operations against the militants' other strongholds as well as renewed control over some of Syria's most important oil and gas fields. But regaining Palmyra is also a highly symbolic win for the Syrian regime — now trying to salvage whatever is left of the ancient ruins — in its quest to position itself as a key partner in the fight against the terrorist group, also known as ISIS.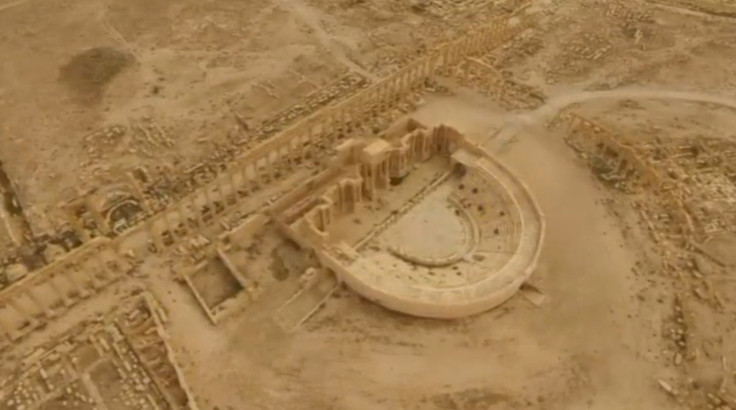 "There was a Syrian [regime] face on the Palmyra operation because of the [symbolic value]" said Chris Kozak, a Syria Analyst at the Institute for the Study of War. "The proxies were playing a more supporting role."
The operation to retake Palmyra began in early March with both heavy Russian air bombardments and mobilization of Syrian troops from the provinces of Idlib and Latakia, where a "cessation of hostilities" has been observed since the end of February. But unlike the major pro-regime offensives last year, particularly the most recent battle in the central province of Aleppo, the Syrian army led the operation in Palmyra. They were supported by various Iranian proxy groups in Syria and Russian forces, who usually take a leading role in large-scale military offensives.
Russian airstrikes did play a significant role in the operation, despite Vladimir Putin's announcement March 14 to scale back Moscow's involvement in Syria. At least one Russian special forces officer was killed on the ground near Palmyra where he was "conducting airstrikes," according to Reuters.
On March 20, Syrian opposition activists in Palmyra said that for the past 20 days, "Russian war craft, battery and missiles have not stopped bombing the city randomly and without differentiation between humans and stones."
But despite the Syrian army's win in Palmyra, Kozac was skeptical that it could repeat the success against ISIS strongholds in the provinces of Raqqa and Deir El-Zour. The desert roads that lead from Palmyra to these provinces are long and would require heavy manpower to maintain them — something the Syrian army has lacked for the past two years.
"Keeping these roads open and clear is going to be hard; you need a lot of faces. It's an ISIS target," Kozak said. "The operation is more to put pressure on ISIS and position themselves to do that in the future."
ISIS militants took Palmyra eight months ago — increasing ISIS control over Syrian territory to 40 percent, along with the majority of its oil reserves — with minimal resistance from the Syrian regime. The win enabled the group to increase its supply routes, gain a direct line to Assad's stronghold of Damascus and to Homs province in Western Syria. Once the town was under ISIS control, the Syrian air force bombed the city in retaliation, causing thousands of residents to flee, damaging the city's water pipes as well as power stations that provided electricity to residents. Since then, the regime had cut off most of Palmyra's telecommunications services, and ISIS had banned all satellite communication for everyone except its own headquarters.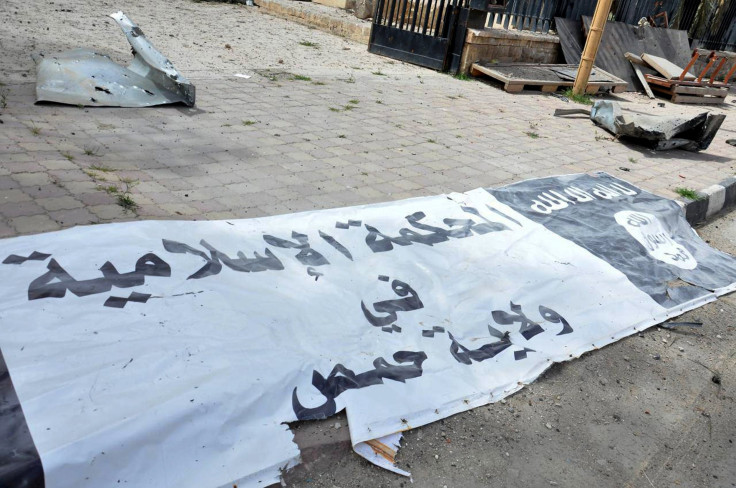 The Sunni militants have suffered a sizable loss, but not sufficient to destroy them, analysts say. "It's a loss for ISIS because Palmyra is a great base of operation to exert its reach to Homs and the southeast, and to move troops," Kozak said. "It's going to complicate movement. But this isn't something that will break ISIS."
The same cannot be said for Palmyra's ancient ruins: ISIS has pilfered or destroyed most of the city's ancient artifacts, and airstrikes have decimated many of its structures. Experts began arriving to the site Monday to asses the damage.
"It's like having a person whose face was burnt," Maamoun Abdul-Karim, Syria's head of antiquities and museums, told the Associated Press. "He is not as good looking as he used to be, but he is still alive."
© Copyright IBTimes 2022. All rights reserved.
FOLLOW MORE IBT NEWS ON THE BELOW CHANNELS