Syria's Chemical Weapons Are Jordan's Problem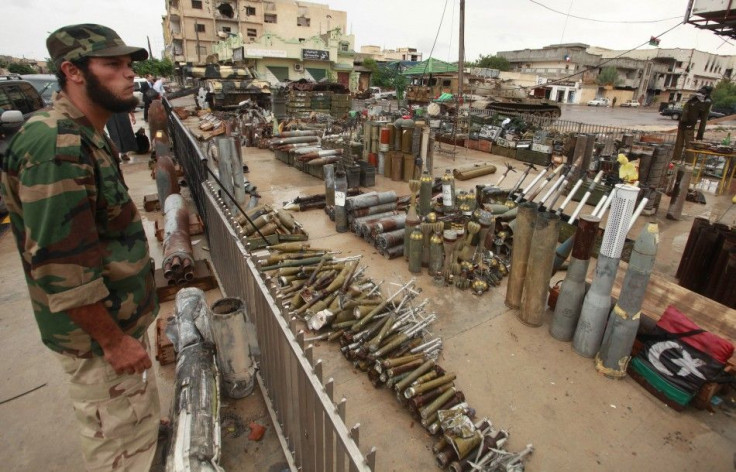 Jordan has taken all necessary measures to defend itself from a possible chemical weapons attack by its neighbor Syria. Although he declined to give details, Foreign Minister Nasser Judeh stated on Tuesday that Jordan was taking precautions over fears that violence in Syria would spread south.
The exact size of Syria's chemical weapons stockpile is unclear, but President Bashar al-Assad has reportedly amassed one of the biggest caches in the world. Earlier in the day, Nawaf Fares, the most senior government figure to defect from Syria, warned that if Bashar al-Assad's regime is further cornered by the people ... he would use such weapons, adding that there were unconfirmed reports that the regime had already used chemical weapons on Homs, the besieged opposition city that was ceaselessly shelled for weeks by the government.
The Wall Street Journal reported on Friday that the military has already begun to move some of its chemical weapons out of storage facilities. The next place they show up could be on the battlefield or in a city.
Syria and Jordan's shaky relationship, hampered by their opposing views toward Israel, has not been improved by the uprising in Syria. To Assad's chagrin, more than 130,000 Syrian refugees have fled to Jordan since the start of the crisis 17 months ago, many of them defected soldiers. Seven hundred Syrians arrived in Jordan on Monday night alone.
For Jordan, refugees are a humanitarian situation, and Judeh said at a press conference Tuesday that despite scarce resources, Jordan is receiving Syrian brothers because we separate the political track, as we believe in a political solution, from the humanitarian situation which we have to deal with to offer aid to the Syrian brothers.
But Syria might not see it that way.
The Syrian government was reportedly angered when one of its pilots was granted asylum when he landed his plane in Jordan. Now it appears that Amman is worried that Syria will threaten the internal security of the kingdom, according to the Jordanian foreign minister.
Worse, according to Khalil Rawahneh, a retired Jordanian army colonel who served at the border with Syria in 1982, when Jordan blamed Damascus for assassinating Syrian Muslim Brotherhood members who had escaped the country, is that Jordan can only prepare so much.
We don't have the means to fend off a chemical attack, if Assad sent his missiles flying over densely populated areas, especially the Jordanian capital, Rawahneh told the Associated Press.
Of additional concern to Jordan, as well as the rest of the world, is what would happen to those weapons if the Assad regime fell. When Moammar Gadhafi's government fell, Libyan rebels uncovered troves of weapons, many of which have found their way into the hands of local militias or to neighboring nations via smuggling routes. However, NATO was on hand in Libya to oversee the destruction of the most dangerous chemical weapons.
But NATO has remained determined to stay out of Syria, and U.S. House Intelligence Committee Chairman Mike Rogers (R-Mich.) believes that if the regime were to fall this week ... we'd be in serious trouble.
If the regime did fall one of many possible scenarios is that the weapons could fall into the hands of radicals. One of the main fears in Libya was that weapons would be sold to al Qaeda. In Syria, more likely buyers are Hamas and Hezbollah, both sworn enemies of Israel and generally disliked by Jordan. Notably, Hezbollah and the Syrian regime are allies, while Amman and Damascus are falling further away from one another as Jordan protects more and more Syrian defectors.
© Copyright IBTimes 2023. All rights reserved.