Taiwan Chases Away Chinese Fighter Planes From Its Airspace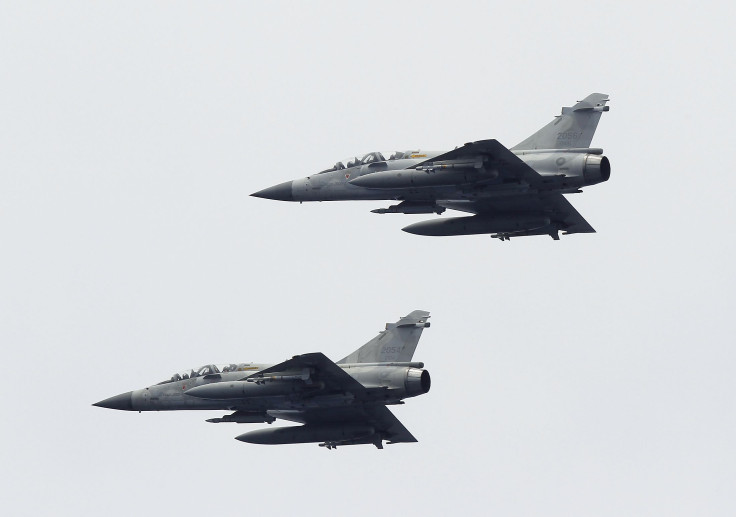 Taiwanese officials said Tuesday that its air force had to chase away two Chinese fighter jets that breached its airspace without warning.
One Chinese maritime patrol aircraft entered Taiwan's air defense identification zone, or ADIZ, early Monday while another Chinese jet entered Taiwan's airspace in the afternoon, according to Agence France-Presse, or AFP. The planes left Taiwanese airspace only after Taiwan deployed Mirage 2000-5s and other fighter planes to warn them off. Last week, the White House had filed a diplomatic complaint against China after one of the latter's military planes moved in dangerously close to a U.S. Navy patrol plane.
"We followed them closely to make sure they left our ADIZ," Taiwan's Air Force Major General Hsiung Hou-chi said, according to AFP.
The Chinese aircraft were moving toward the South China Sea and the Philippines, Reuters reported, citing a Taiwan air force official, although China's defense ministry did not comment on the incident.
Taiwan has witnessed domestic protests against its pro-China President Ma Ying-jeou, who has signed several economic and political deals with Beijing since 2008. In May, Taiwan had announced that it will spend nearly $100 million to enhance a port facility in the disputed region of the South China Sea, but China did not react over the news.
Taiwan and mainland China have had a troubled relationship since 1949 when Chinese nationalists under Chiang Kai-shek fled to the island of Taiwan from the mainland after losing a civil war to Communists. Since then, China has repeatedly tried to claim authority over Taiwan, which it regards as a break-away island province.
China has also toughened its stance over geopolitical issues in the region and has acted aggressively in asserting its claims over disputed parts of the South China Sea.
© Copyright IBTimes 2023. All rights reserved.