Here Is The Chinese Fighter Jet That Harassed A U.S. Surveillance Plane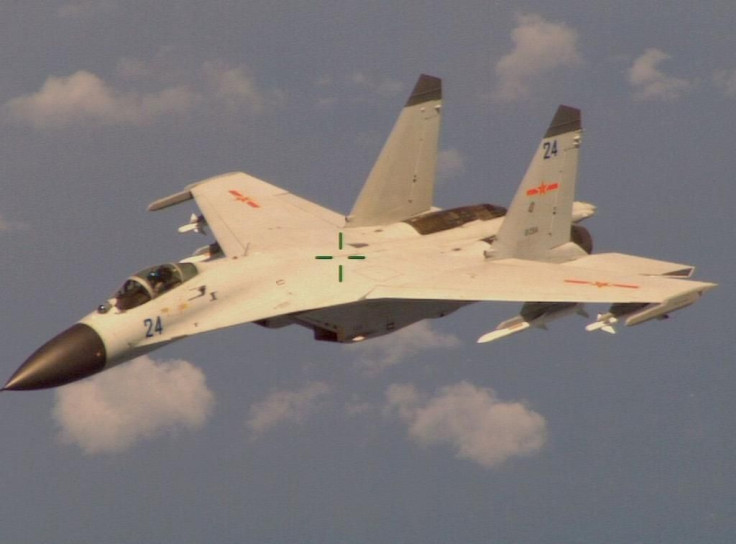 The U.S. Navy has released on Friday photographs of the close encounter last week between one of its patrol planes and a Chinese fighter jet, which U.S. officials said came very close and maneuvered dangerously around the American plane.
U.S. defense officials told the Washington Free Beacon on Thursday that a Chinese interceptor flew within 50 feet (15 meters) of a Poseidon surveillance aircraft earlier this week The officials said the fighter jet made a barrel roll over the top of the American jet, a move they described as threatening and dangerous.
The images show that the Chinese plane was a J-11, a locally produced version of the Sukhoi Su-27, an advanced Russian-made fighter jet.
On Friday, Rear Admiral John Kirby, the Pentagon's press secretary, confirmed that the Chinese plane had engaged in dangerous maneuvers, in fact as close as 20 to 30 feet (7 to 10 meters), and said the incident happened on Tuesday 135 miles (200 km) east of Hainan Island.
The United States has lodged a formal protest with the Chinese government, the Pentagon spokesman said. The incident took place over international waters, according to the Pentagon.
The images published Friday show that the J-11, while turning away from the U.S. plane, showed the crew the air-to-air missiles it carried under the wings -- a procedure not unusual in this type of situation, when the intercepting airplane shows that it has the means of shooting down an intruder. However, intercepts over international waters are typically conducted with the fighter jet maintaining a safe distance from its target. Barrel rolls and aggressive maneuvers are not part of the commonly followed procedure.
The American plane was a Boeing P-8A Poseidon, a maritime patrol derivative of the civilian 737 and the latest addition to the U.S. lineup of surveillance aircraft. Equipped with a powerful radar and anti-shipping weapons, the Poseidon is able to find and hit ships and submarines at great distances, as well as conducting electronic surveillance.
It has recently been employed in the search for missing Malaysia Airlines flight MH370 in the Indian Ocean.
In April 2001, an in-flight collision between a Chinese interceptor and a U.S. spy plane over international waters resulted in the crash of the Chinese jet, killing the pilot, and the emergency landing of the American plane on Hainan Island, where the crew was detained for ten days.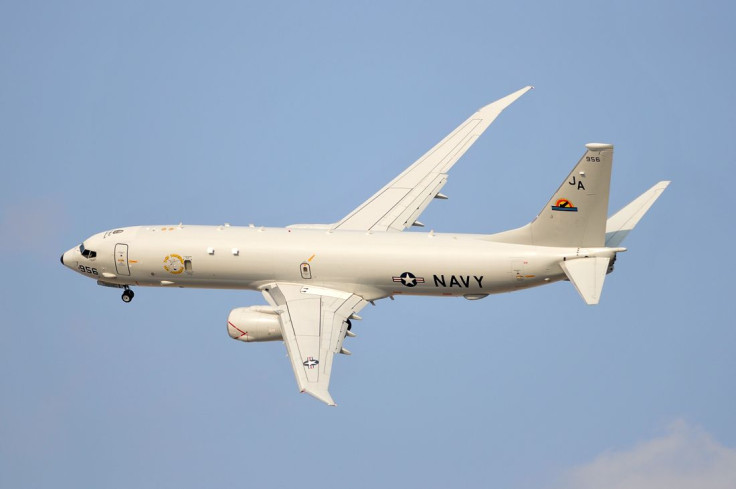 © Copyright IBTimes 2022. All rights reserved.
FOLLOW MORE IBT NEWS ON THE BELOW CHANNELS