Taiwanese Are Paying For Personalized Messages On Ukrainian Artillery Shells: 'Kung Pao Putin'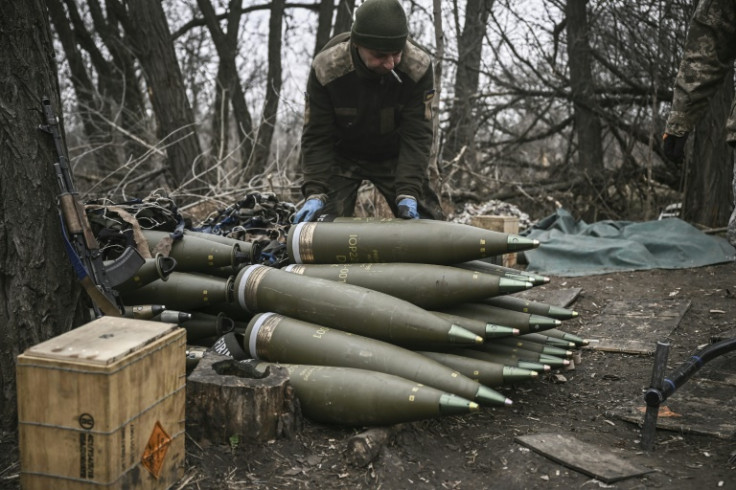 KEY POINTS
A Ukrainian veteran who is fluent in Mandarin launched an online donation campaign for Ukraine
The online drive allows Taiwanese to donate $50 in exchange of putting their name on an artillery shell
A Taiwanese influencer donated to the campaign and chose to have "Kung Pao Putin" written on an artillery shell
Some Taiwanese are paying for personalized messages to be put on Ukraine's artillery shells to show their support for the embattled country amid Russia's invasion.
Tim Hsu, who wished not to reveal his Chinese full name, told Taiwan News that as a history student, he was moved by Martin Niemoller's famous confessional poem "First they came ..." to donate to Ukraine's war efforts.
Hsu, who works as a teacher in Taiwan, said he spotted a donation campaign by @NiKiTa_32156 on Twitter, a Ukrainian veteran who is based in Poland and fluent in Mandarin, which allows the public to donate $50 (NT$1,500) via Monobank, a Ukrainian bank.
Donors to Nikita's campaign will have their names signed on an artillery shell used by a Ukrainian artillery team.
But Hsu could not donate to Nikita directly, and he channeled his donation through Lai Cheney-wei, a former chemistry professional and war analysis blogger in Taiwan.
On Friday, Nikita uploaded a photo of an artillery shell with the message, "Taiwan stands with Ukraine from Tim Hsu," written on it in black marker.
"Taiwan Tim opens fire," the user captioned the image in Chinese, according to the outlet.
The photo of the Ukrainian artillery shell with Hsu's name went viral after Australian political activist Drew Pavlou reposted it, quickly gaining 21,000 likes and nearly 2,000 retweets.
Hsu said he did not expect the photo of the artillery shell bearing his name to receive so much attention.
Other Taiwanese online influencers have also donated to Nikita's donation campaign, such as Twitter user Sydney Daddy (@SydneyDaddy1), who uploaded a photo of a Ukrainian artillery shell with the message "Kung Pao Putin."
According to Lai, Taiwanese who cannot wire their cash donations to Monobank can contact his Twitter or Facebook accounts. He accepts three alternative methods to send donations, such as cryptocurrency, PayPal or direct deposit to his bank account.
Meanwhile, Taipei Times reported that the Central Project Management Agency (CPMA), the Lithuanian government's investment agency, announced that Taiwan had donated $5 million to Lithuanian-led reconstruction projects in Ukraine.
According to CPMA, Taiwan's donation would be used to purchase educational equipment, as Lithuania aims to rebuild a school in Borodianka and a kindergarten in Irpin.
"Taiwan sees Ukraine as our own image on a different continent. We both face authoritarian regimes which do not shy from using force to impose their world view," Taiwanese Deputy Foreign Minister Roy Chun Lee said when announcing the island's donation in Vilnius, Lithuania.
On Feb. 24, the first anniversary of Russia's invasion of Ukraine, Taiwan's Foreign Ministry said it had earmarked NT$1.8 billion ($56 million) in its 2023 budget for civil infrastructure projects in the war-torn country.
Taiwan said it plans to rebuild hospitals, schools and other civil infrastructure in Ukraine "through bilateral and multilateral avenues."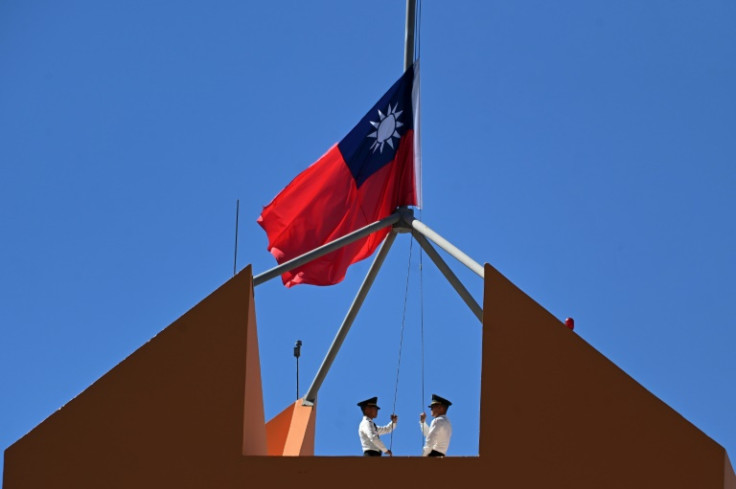 © Copyright IBTimes 2023. All rights reserved.