Taliban Publish Mullah Omar's Biography, Claim 'Charismatic' Leader Is Alive And Involved In 'Jihadi Activities'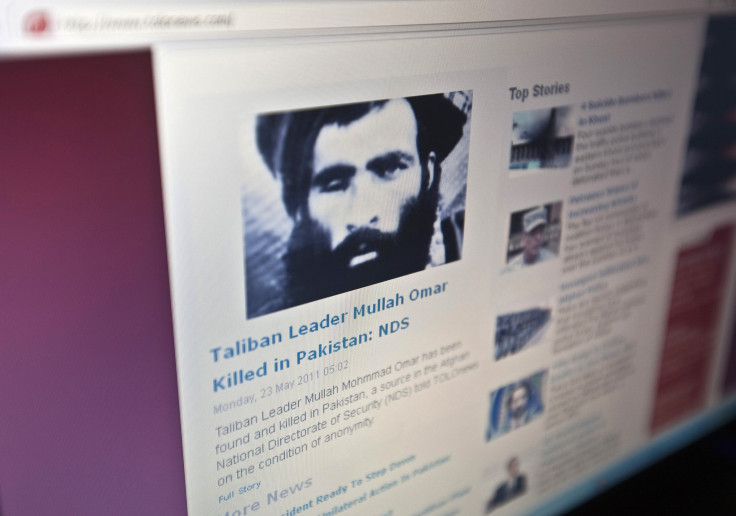 Mullah Omar, Taliban's reclusive "supreme commander" who has not been seen in public for over a decade, apparently has a "special" sense of humor and is currently actively involved in "jihadi activities," according to a 5,000-word biography published by the Afghan Taliban on Sunday. The descriptive biography, which includes details of his birth and childhood, his family and personal life, was posted on the group's website to commemorate Omar's 19th year as Taliban's leader.
"In the present crucial conditions and regularly being tracked by the enemy, no major change and disruption has been observed in the routine works of Mullah Mohammad Umar 'Mujahid' in following and organizing the Jihadi activities as the leader of the Islamic Emirate," the biography says. "He keenly follows and inspects the Jihadi activities … he remains in touch with the day to day happenings of his country as well as the outside world."
Repeatedly alluding to his "charismatic personality," the biography contains several anecdotes of Omar's "valiant" actions in the battlefield, and describes the RPG-7 grenade launcher as his "preferred weapon of choice."
The publication of the biography comes at a time when the Taliban is believed to be losing ground to the Islamic State group in parts of Afghanistan. Recent reports have suggested that ISIS, which controls parts of Iraq and Syria, has been recruiting in the provinces of Zabul and Helmand. The biography also attempts to dispel speculation that Omar, who has not been seen since the U.S.-led invasion of Afghanistan in 2001, is dead.
"The Taliban have posted Omar's biography for several strategic reasons -- the most important of which is to counter Daesh (ISIS) influence in their ranks," Ahmad Sayedi, an expert on Taliban, told Al Jazeera. "This announcement is also meant to show that Omar is alive and well and still in control as the supreme leader of the Taliban."
In addition, the biography also claims that Taliban has significant presence in all 34 provinces of Afghanistan and that it is "involved in armed resistance against the infidel western invaders."
© Copyright IBTimes 2023. All rights reserved.
FOLLOW MORE IBT NEWS ON THE BELOW CHANNELS