Taliban Suicide Bombing: Michael Donahue, Stephen Byus Killed In Kabul Attack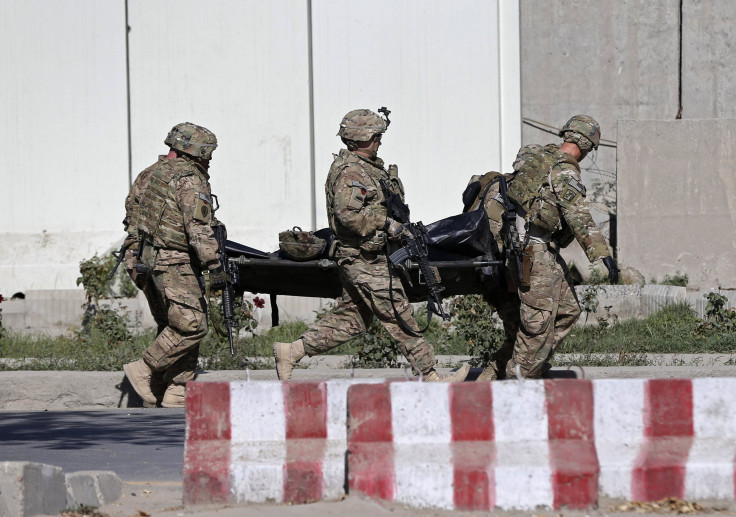 The names of two Americans killed in a suicide bombing outside an American military base in Kabul on Tuesday have been released. They are Maj. Michael J. Donahue, 41, of Columbus, Ohio, and Stephen Byus, 39, of Reynoldsburg, Ohio, according to the Department of Defense.
The attack occurred during rush hour at a crowded intersection near the American Embassy and the military base around 8 a.m. Tuesday morning. A member of the Taliban carried out the attack, a spokesman for the terrorist group confirmed on Twitter.
The suicide bomber drove a vehicle loaded with explosives into a foreign military convoy near the American Special Operations base. Three people -- the two Americans and one Polish soldier -- were killed and five other soldiers were wounded. The attack also wounded 13 civilians, according to the New York Times.
Donahue was assigned to XVIII Airborne Corps in Fort Bragg, North Carolina. Byus was a member of the Defense Logistics Agency Land and Maritime in Columbus, Ohio, working as a supply specialist. He was assigned to the Combined Security Transition Command Afghanistan while deployed.
The past six months have been the deadliest of the 13-year-long fight against the Taliban, the Afghan interior minister, Mohammad Omar Daudzai, confirmed this week. Since March 21, the start of the Afghan calendar year, 1,368 Afghan police have been killed in the conflict. An additional 2,370 have been wounded.
Meanwhile, 59 international troops, including 42 American soldiers, have died this year in Afghanistan.
© Copyright IBTimes 2023. All rights reserved.