Tamerlan Tsarnaev, 26, Dead: Details Emerge About Suspect No.1 In Boston Marathon Bombings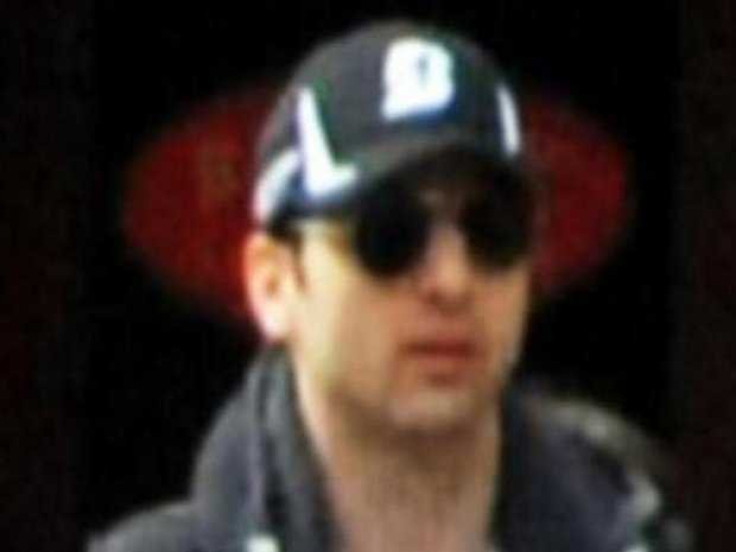 Update 9:53 a.m.: An earlier version of this story mentioned that Tamerlan and Dzhokhar Tsarnaev were from Chechnya, as reported by Boston Police and various media outlets. However, it is unclear whether or not the suspects are actually from Chechnya.
Authorities have identified Tamerlan Tsarnaev as the deceased Boston Marathon bomber.
Tamerlan Tsarnaev, 26, was killed early Friday morning after he and his brother, Dzhokhar Tsarnaev, 19, engaged in a shootout with police. The dead man was the suspect wearing the black hat in the photos released by the FBI on Thursday. Dzhokhar Tsarnaev, who wore the white hat, is still on the loose, authorities told NBC News.
Authorities began their pursuit of the brothers around 10 p.m. Thursday, when they received word that two men had robbed a 7-Eleven convenience store in Cambridge, Mass., the New York Times reports. A security camera showed one of the two men wearing a gray hoodie.
Around 10:30 p.m., police said they received word a security officer on the campus of Massachusetts Institute of Technology had been shot inside his cruiser. The security officer was found with multiple gunshot wounds and was rushed to Massachusetts General Hospital, where he later died, the Times reports.
Soon after, police reportedly received word that two males had carjacked a Mercedes SUV at gunpoint in the Cambridge area. Police then pursued the Mercedes to Watertown. The vehicle's driver was released unharmed.
During the subsequent chase, "explosive devices were reportedly thrown from car by the suspects," according to a statement released by Middlesex Acting District Attorney Michael Pelgro, Cambridge Police Commissioner Robert Haas, and MIT Police Chief John DiFava.
Watertown resident Andrew Kitzenberg told the Times that he could see two men engaged in "constant gunfire" with police. At some point, one of the suspects allegedly threw a bomb that looked "like a pressure cooker."
After the bomb exploded, Tamerlan Tsarnaev ran toward a group of police officers, who tackled him, the Times reports. At that point, Dzhokhar Tsarnaev jumped back into the stolen SUV and fled the scene.
Tamerlan Tsarnaev, who was admitted to Beth Israel Deaconess Hospital, with multiple gunshot wounds, was pronounced dead there at 1:35 a.m, the Times reports.
© Copyright IBTimes 2022. All rights reserved.
FOLLOW MORE IBT NEWS ON THE BELOW CHANNELS