Tanzania-Rwanda Trade Forum 2016 To Kick Off New Chapter Of Bilateral Relations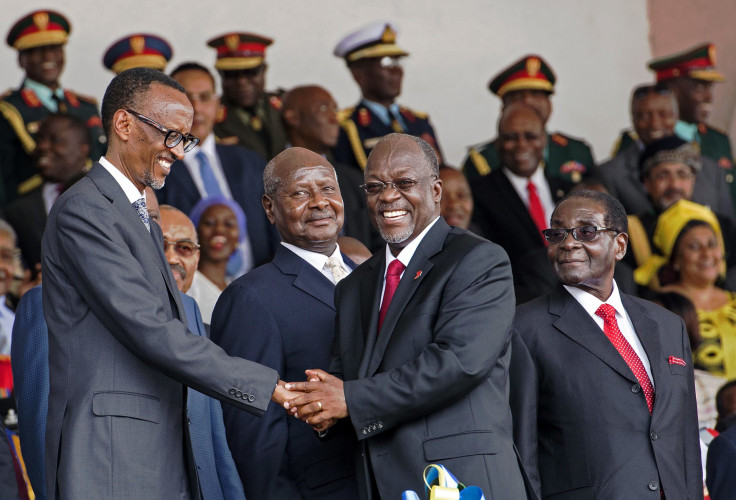 A trade forum between Rwanda and Tanzania is set to kick off Friday in Kigali, Rwanda, as the two East African nations look to strengthen bilateral ties in a new chapter of warming diplomatic relations. The joint summit, dubbed "Tanzania-Rwanda Trade Forum 2016," is the first of its kind and is expected to draw hundreds of key business players and government officials from both countries, according to Rwandan newspaper the New Times.
Tanzania's relations with Rwanda soured in 2013 following a disagreement between the two administrations. Tanzania's then-President Jakaya Kikwete had urged Rwandan President Paul Kagame to hold talks with the Democratic Forces for the Liberation of Rwanda in an effort to bring peace to neighboring Democratic Republic of Congo. The comment drew fierce criticism from Rwanda, where negotiation with the Congo-based Hutu rebel group is seen as forbidden, according to Reuters. Meanwhile, trade between the two countries has reportedly fallen from $105 million in 2013 to $68 million last year.
"Our relations appear to have been shaken following my advice to the Rwandan government to seek dialogue with their enemies," Kikwete reportedly said at the time. "I would like to assure our brothers and sisters in Rwanda that nothing has changed nor diminished from us in our relations and cooperation."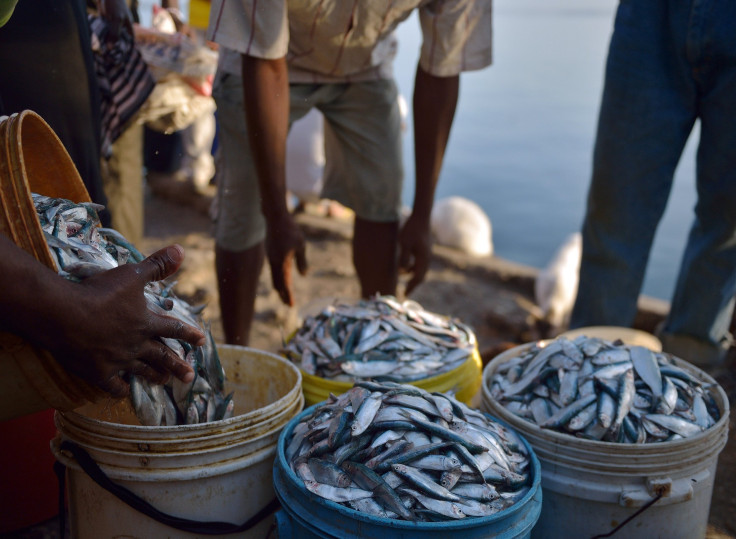 But since the November inauguration of Tanzanian President John Magufuli, the two governments have made significant steps toward improving bilateral relations. Kagame attended the swearing-in ceremony in Dar es Salaam port, and Magufuli returned the favor by visiting Kigali last month to participate in the 22-year commemoration of the 1994 Rwandan genocide, in which members of the Hutu ethnic majority murdered scores of people from the Tutsi minority.
"This time, I think relations have become extremely warm and a new chapter is being opened, and there have been a tremendous amount of goodwill and assurances from both sides, and I think we are on a totally different trajectory in terms of relations between Tanzania and Rwanda," Tanzanian Foreign Minister Augustine Mahiga recently told VOA News.
The first annual trade forum is being held under the theme "Committed to strengthening bilateral trade relations and investment opportunities" and will be attended by both private- and public-sector players. Stephen Ruzibiza, head of the Private Sector Federation of Rwanda, which jointly organized the event with the Tanzania Chamber of Commerce, Industry and Agriculture, said the summit also aims to make Tanzania one of Rwanda's top trading partners.
"The Rwanda-Tanzania trade forum seeks to strengthen bilateral ties between the Rwandan and Tanzanian business community by enhancing trade relations between both countries and increase exports between the two sister countries," Ruzibiza recently told the New Times.
Tanzania is currently Rwanda's third largest trading partner within the East African Community, a regional intergovernmental organization also comprised of Burundi, Kenya and Uganda. The country's port of Dar es Salaam is vital to Rwanda, handling a majority of Rwandan imports and exports. Ramping up its exports with Tanzania could help Rwanda cut down on its trade deficit, which increased by 6.29 percent in March, according to the latest data from the National Institute of Statistics of Rwanda.
© Copyright IBTimes 2023. All rights reserved.
FOLLOW MORE IBT NEWS ON THE BELOW CHANNELS