Target Pharmacy Workers Form Union, First In Retailer's History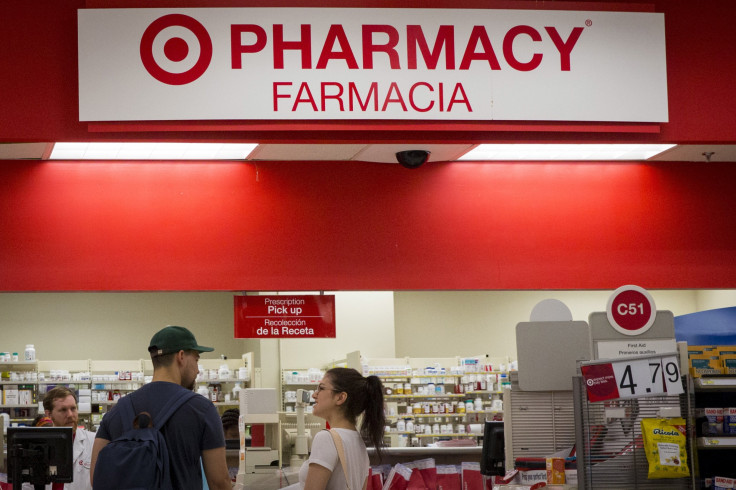 By Nandita Bose
CHICAGO (Reuters) -- A group of pharmacy workers within Target Corp's store in Brooklyn, New York, have won a vote to form a microunion, making it the first unionized store at the retailer since its inception in 1902.
Earlier on Wednesday, Reuters was first to report that a group of pharmacists and pharmacy technicians won an initial ballot, 7-2, to form the union, according to a filing on the National Labor Relations Board website and union officials.
Target said it was "disappointed" by the vote within its store and will appeal the NLRB's decision to allow the vote to proceed.
Target is in the process of selling its pharmacy business to CVS Health Corp.
"Because of the pending sale of the business, we don't believe it was appropriate for the NLRB to move forward with the petition," spokeswoman Molly Snyder told Reuters.
"We believe it should have been dismissed and made that argument at the hearing."
The National Labor Relations Board in 2011 ruled that so-called micro unions are appropriate within a company's operations when their members share "a community of interest."
That decision was upheld by a U.S. appeals court, spurring the board in 2014 to extend the standard to retail stores in a case involving fragrance and cosmetic department workers at Macy's Inc.
The National Retail Federation and other industry groups have said the decisions would wreak havoc on stores, pitting groups of employees against each other and forcing companies to negotiate with multiple unions that could have competing interests.
Union groups say the NLRB ruling in favor of microunions is appropriate to the modern-day workplace, where employees often are asked to staff multiple departments.
Target, which up until now has not had any unionized stores or microunions, said it twice previously has overcome serious attempts at unionization. The first occurred in Detroit in the 1990s, and the second came at its Valley Street store in New York City in 2011.
"It is a big win for us," said Lou Solicito, organizing director of the United Food and Commercial Workers union that supported the vote.
"We are ready to bargain a contract with Target," he said.
(Reporting by Nandita Bose in Chicago, Additional reporting by Nathan Layne and Dan Weissner; Editing by David Greising and Ken Wills)
© Copyright Thomson Reuters 2023. All rights reserved.
FOLLOW MORE IBT NEWS ON THE BELOW CHANNELS