Tashay D. Edwards' Mugshot Released After Arrest Over Beatdown Video [PHOTO]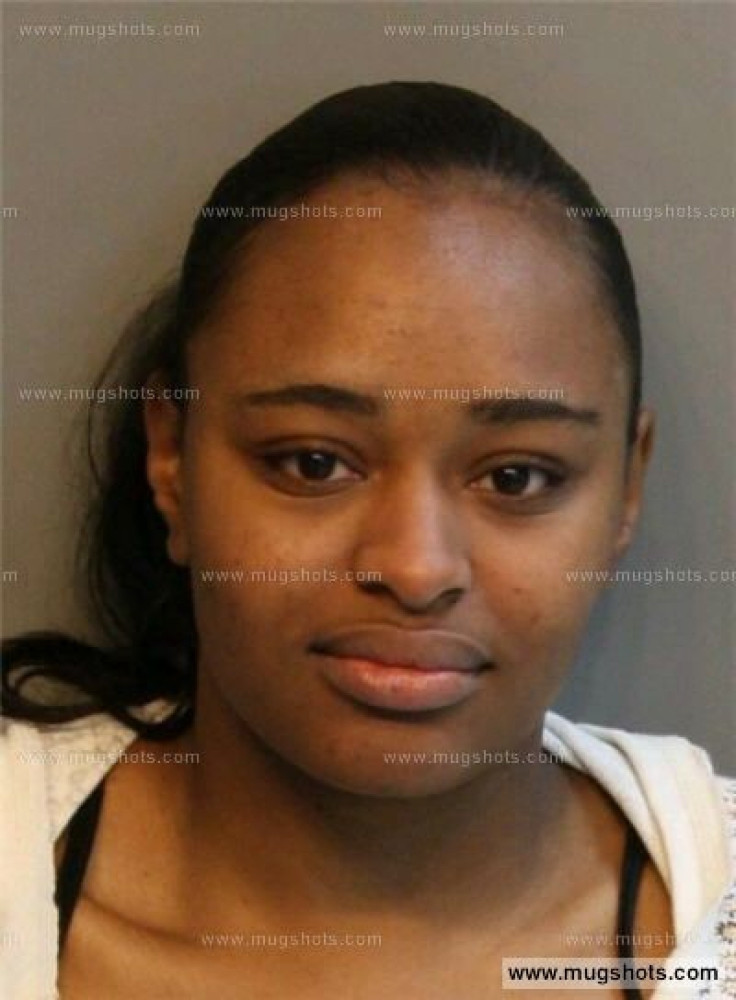 Tashay D. Edwards' mugshot was released Wednesday after Twitter blew up with news that she was arrested over a beatdown video that went viral that day.
Edwards, who achieved Internet fame on Wednesday for allegedly dishing out a brutal beatdown that was captured on video and posted on WSHH (WorldStarHipHop.com), has been arrested in connection with the assault, which arose over a Twitter beef. And police have released Tashay D. Edwards' mugshot, which shows her looking unscathed and almost smirking, with her dark hair pulled back and a white shirt on.
Edwards, an Elyria, Ohio, 19-year-old who became so famous as a result of the fight video that her first name was trending on Twitter Wednesday afternoon along with the term WSHH (for World Star Hip Hop), was reportedly arrested at 8:14 p.m. Monday.
The assailant, who police say is allegedly Edwards, can be seen in the video showing up at the door of another young woman, having a short discussion with her before attacking her in an extremely brutal and shocking display of violence.
In the course of about a minute, the assailant slaps the woman in the face, pushes her onto the ground, and punches and kicks her repeatedly in the face and stomach before dragging her by her hair off of her own porch and continuing to beat her victim until the camera-person can be heard telling her to stop.
According to the Chronicle-Telegram newspaper in the Cleveland suburb of Elyria, Tashay D. Edwards, 19, 100 block Spring St., [was] arrested and charged with assault and violation of a temporary protection order. A woman, who said she has had ongoing problems with Edwards, said Edwards repeatedly punched her and ripped her shirt off.
The woman who received the beating was not identified by police, but Twitter user @O_oYouJusMad has said on the social networking site she is the victim, and other Twitter users appear to have verified her self-identification.
The problems between the two women allegedly arose out of a Twitter argument, according to WorldStarHipHop.com, which reports that This horrible whoopin went down in Ohio for being disrespectful on twitter.
The video was posted on Wednesday had already been viewed a million times by 2 p.m. that afternoon.
WorldStarHipHop.com has come under fire many times for posting violent fights such as this one, but videos posted there have been used a number of times to help solve crimes.
Twitter exploded on Wednesday with comments by people who had seen the video.
For instance, Twitter user @PHI_bn_Lawless tweeted Wednesday afternoon that It's all fun and games till TaShay show up.
Watch the vicious Tashay WSHH fight video for yourself below. But be warned, it is quite graphic and extremely brutal:
FOLLOW MORE IBT NEWS ON THE BELOW CHANNELS