Tassimo Coffee Makers Recalled Over Burn Risk: Is Your Model on the Recall List?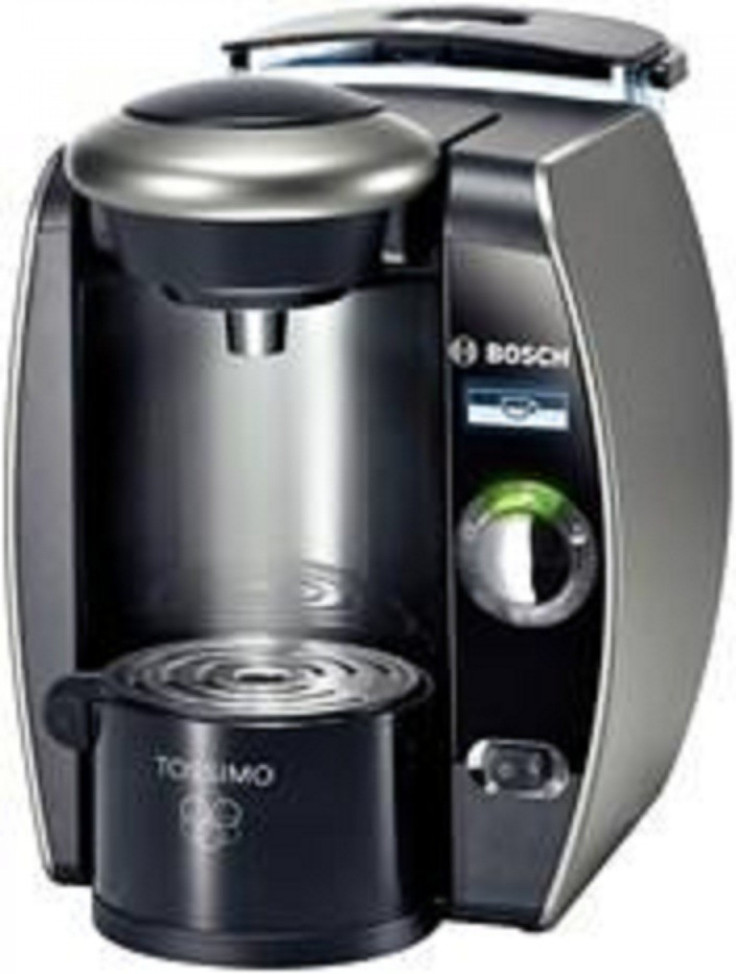 Tassimo Coffee Maker TA S651 (CPSC)
More than one million of the popular single-cup coffee-makers are being voluntarily recalled by BSH Home Appliances due to burn hazards. Consumers have reported that the brewers spray hot liquid, coffee grounds and tea leaves on bystanders and those using the machines.
The U.S. Consumer Product Safety Commission and Health Canada is recalling 835,000 Tassimo single-cup brewers in the U.S. and an additional 900,000 machines in Canada. The agency claims that there have been 140 reports of incidents with the coffee makers, 37 of which involved second-degree burns.
In one incident, the agency reports a 10-year-old girl from Minnesota was hospitalized with second-degree burns to her face and neck.
The recall includes Tassimo brewers with the name Bosch or Tassimo Professional written on the machine. The agency believes that the coffee makers' plastic T Disc is causing the problem. Some T Discs seem to explode while the coffee or tea is being brewed, leading to the hot liquid spraying out of the machine.
Four million packages of Tassimo espresso T-discs have also been recalled after 21 reports of problems.
The Bosch-brand brewers are sold in black, white, anthracite, gray, silver, red, titanium and white/gray. The Tassimo Professional brewers are only sold in black.The coffee brewers were sold from June 2008 through February 2012 for between $100 and $250.
Recalled models include:
Consumers who have the products should immediately stop using the machines and should contact the company to request a free replacement of the T Disc. For additional information or to order a free replacement, call toll-free at (866) 918-8763 between 8 a.m. and 8 p.m. EST Monday through Friday or visit www.tassimodirect.com/safetyrecall.
© Copyright IBTimes 2023. All rights reserved.