Tech Diversity's Big Problem: How To Find 10,000 Black Engineers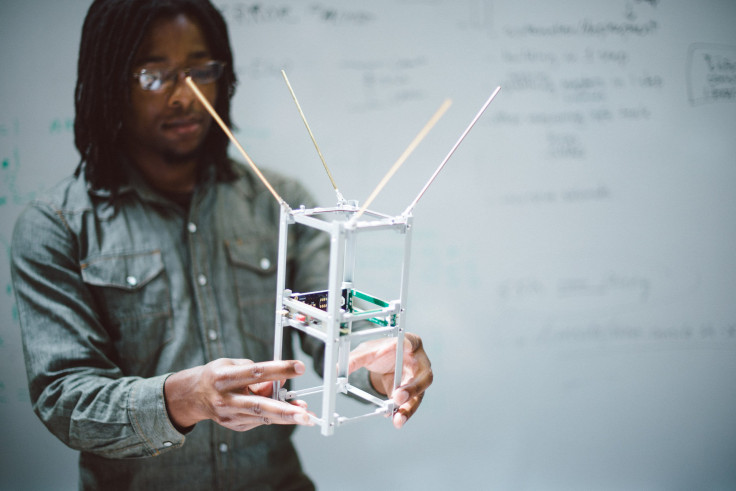 For tech companies looking to diversify their ranks, it's going to get worse before it gets better.
While the number of engineering degrees issued by U.S. universities increased 6 percent in 2014, the percentage of African-American students earning those degrees actually decreased to 3.5 percent in 2014 from 4.3 percent in 2013, a worrying sign for Silicon Valley companies that have made public commitments to recruit more black workers.
The numbers, collected by the American Society for Engineering Education, show that while the number of black students earning undergraduate engineering degrees each year has remained flat -- about 3,500 -- blacks are decreasing as a percentage of the total. Meanwhile, whites and Asians have remained static and Hispanics have increased significantly to just over 10 percent of all engineering degrees.
What's worse is the number of black engineering graduates is lower today than it was in 2003, when 3,900 earned a degree and accounted for 5.3 percent of the total. The numbers include mechanical, civil and computer engineering degrees issued by engineering schools. About 4.5 percent, or 543 of non-engineering computer science bachelors' degrees, are issued to black students, according to the Computing Research Association.
"To see the declining share is really troubling as a society," Karl Reid, executive director of the National Society of Black Engineers, said. The overall percentage of people who identify as black or African-American rose slightly from 12.9 percent to 13.6 percent from 2000 to 2010, according to the U.S. Census.
To reverse the trend, the NSBE last week launched a new outreach program with the goal of boosting the number of engineering degrees granted to black students to 10,000 annually by 2025. The program includes a pledge to stay in STEM (science, technology, engineering and math) courses for students as early as the seventh grade. Signers get regular checkup emails from the NSBE, tips for parents to keep children engaged and scholarships.
"Now we have to begin pounding the pavement," Christina Sykes, head of communications for the NSBE, said. "We do believe that if we build it they will come."
While it is true that Silicon Valley is simply not hiring enough black engineers, it is also true that the supply of newly-minted black engineers has remained static, while demand for engineers -- particularly those with coding skills -- has gone up.
One reason the numbers stay flat is because relatively few black students have access to schools that offer high-level math. An analysis of Department of Education Data by Change the Equation found that only 57 percent of black students attend high schools that offer calculus, biology and physics -- prerequisites for most engineering programs. Only 18 percent of black fourth graders and 14 percent of black eighth graders in the U.S. were proficient in math in 2013, according to the National Assessment of Educational Progress.
Then there's the matter of not enough community role models.
"What is the likelihood that a young child that is in a high-minority community interacts with an engineer?" Reid said. "There are none on television; there are likely none in their community. A computer scientist or tech person are not as likely to interact with them as a doctor, lawyer or policeman."
"We tend to emulate the people who we've identified as having had success," he said.
© Copyright IBTimes 2023. All rights reserved.