Technology Billionaire Bill Gates To Double Investment In Clean Energy Projects Over Five Years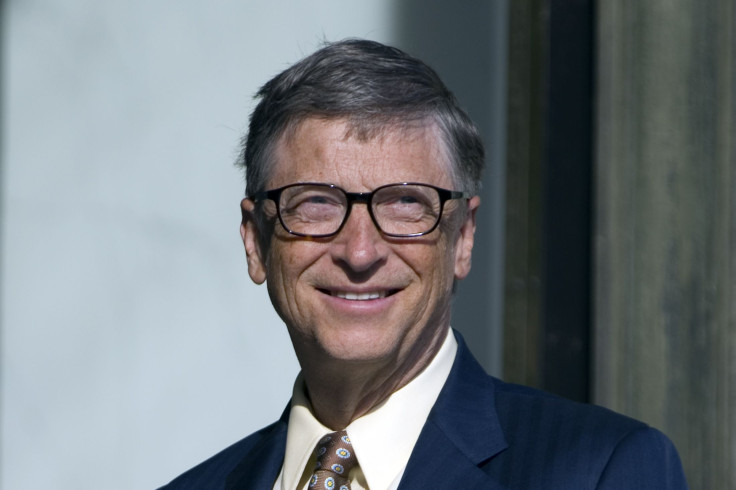 Technology billionaire Bill Gates says he'll plow $2 billion of his own money into breakthrough energy projects that reduce emissions and eschew fossil fuels. The planned investment doubles what Gates already has spent on early-stage energy companies geared to fight climate change, the Financial Times reported Thursday.
Gates argued that existing clean energy technologies could only curb global greenhouse gas emissions at a "beyond astronomical" economic cost, he told the newspaper in an exclusive interview. "The only way you can get to the very positive scenario is by great innovation," he added. "Innovation really does bend the curve."
Gates, who is listed by Forbes as the world's richest person, has a net worth of almost $80 billion. So far, the philanthropist has invested $1 billion across 15 companies directly and around 30 companies indirectly through venture capital investments. "Over the next five years, there's a good chance that will double," he told the Financial Times.
Across the globe, renewable energy is expected to draw $8 trillion in investment over the next 25 years, including $3.7 trillion for solar energy in particular, Bloomberg New Energy Finance said Tuesday. The figures suggest fossil fuels and nuclear -- which will draw $4.1 trillion -- will no longer dominate the global electricity sector as lower-carbon sources become increasingly cheaper and reliable.
By 2040, "We will see tremendous progress towards a decarbonized power system," Michael Liebreich, chairman of BNEF's advisory board, said in a statement this week.
Information technology firms, including Gates' Microsoft Corp., are at the forefront of this shift. With solar and wind energy costs plunging, and with energy-guzzling data centers under scrutiny by environmental groups, tech companies are boosting investments in renewable energy installations to power their operations.
The latest example is IT giant Cisco Systems Inc., which on Tuesday announced it would back a 20-megawatt solar facility planned in the California desert to power its headquarters in San Jose. Apple Inc. in February said it would spend nearly $850 million to purchase power from a massive solar plant just south of Silicon Valley, and Google Inc. has so far spent over $1.5 billion worldwide on clean energy projects.
Gates' investments will likely target clean energy projects that have barely left the lab, he said. He mentioned high-altitude wind power, "solar chemical" power and systems fueled by depleted uranium as examples of promising technologies, the Financial Times reported. The Microsoft co-founder said governments should likewise pony up billions of dollars for research and development over coming years.
"Because there's so much uncertainty and there are so many different paths, it should be like the Manhattan Project and the Apollo Project, in the sense that the government should put in a serious amount of R&D," he said in the interview.
© Copyright IBTimes 2023. All rights reserved.