Technology Focus: How Do You Repair A ?Damaged Brand? Like Facebook, Yahoo Or HP?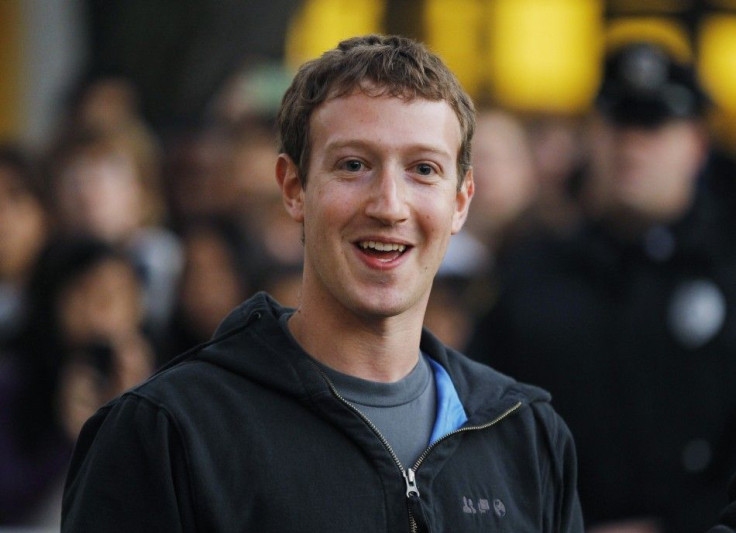 Terabytes of data and millions of feet of newsprint have been used since last year to recount the fates of three technology big feet.
They are Facebook (Nasdaq: FB), the No. 1 social network; Yahoo (Nasdaq: YHOO), the No. 3 search engine, and Hewlett-Packard Co. (NYSE: HPQ), the biggest computer company.
All three have been controversial. Facebook's $16 billion initial public offering has generated enormous negative fallout and could see CEO Mark Zuckerberg and James Gorman, CEO of Morgan Stanley (NYSE: MS), its principal underwriter, hauled before congressional committees. Shares of the Menlo Park, Calif., giant have lost about $45 billion in shareholder value in only two weeks.
Yahoo and HP have certain similarities. Both have had three CEOs in the past two years. Both have faced threats from activist investors who won seats on the board of directors to shake things up. And HP had the infamous TouchPad.
Yahoo shares have lost about 6 percent in the past year while those of Palo Alto, Calif.-based HP have lost 42 percent.
How to fix these damaged brands that depend upon consumers for revenue and Wall Street for capital?
Here's what Clive Chajet recommends. One of the best-known brands experts as well as the author of Image by Design, Chajet has spent his career advising CEOs and companies on their public images.
Chajet devised the original blue globe logo for AT&T Inc. (NYSE: T), the No. 1 telecommunications carrier, after its 1983 divestiture and worked with Citigroup (NYSE: C), Continental Airlines, Enron and many more companies.
Facebook, he said, shouldn't talk about the price of the stock for a minute. Instead, management's whole emphasis should be on what they are doing.
Facebook's leadership should talk about what made them successful so far and never talk about the share price, Chajet said. That might explain why there's been total silence out of Menlo Park, no conference calls or other communications.
Indeed, Zuckerberg began his honeymoon while CFO David Ebersman has been shepherding the cash from the IPO.
Probably the best thing for Facebook now, after the largest technology IPO, Chajet suggested, is for it to report second-quarter financials in July that reflect growth, especially in numbers of members. The only two member figures it's ever reported are 845 million on Dec. 31 and 901 million on March 31, both impressive figures.
Yahoo, meanwhile, with new leadership and directors, needs to determine which audiences it wants to impress, Chajet said. Because it's such a huge consumer name, likely that's the group to target, especially because Yahoo has lost its No. 2 status to Microsoft's (Nasdaq: MSFT) Bing and lags far behind Google (Nasdaq: GOOG).
But new management guided by interim CEO Ross Levinsohn has to be realistic and not overpromise realities that can't be erased, Chajet said.
Technology is in a glass bowl that's on notice 24 hours a day, he said. Yahoo users will have to be won back using whatever content and service strategies come out of its offices in Sunnyvale, Calif.
Winning back the consumer eyeballs will likely benefit the share price, Chajet predicted.
Hewlett-Packard, now headed by non-engineer Meg Whitman, is another story, he said. It's a very old, very well-established company that ought to emphasize it's been through the ups and downs of technology, especially in Silicon Valley, where change is radical and customary, the consultant said.
HP, which reported decent second-quarter financials but took huge charges to account for severance of 27,000 workers plus another $1.2 billion impairment charge to write down goodwill from its 2001 acquisition of Compaq Computer, isn't in financial straits, he said.
But HP under its new leadership should empathize its strength and endurance to undo the damage from its many boardroom shenanigans and occasional product flubs of the recent past.
© Copyright IBTimes 2023. All rights reserved.
FOLLOW MORE IBT NEWS ON THE BELOW CHANNELS