Technology Focus: Patent Gold Rush Isn't Over Despite Kodak Collapse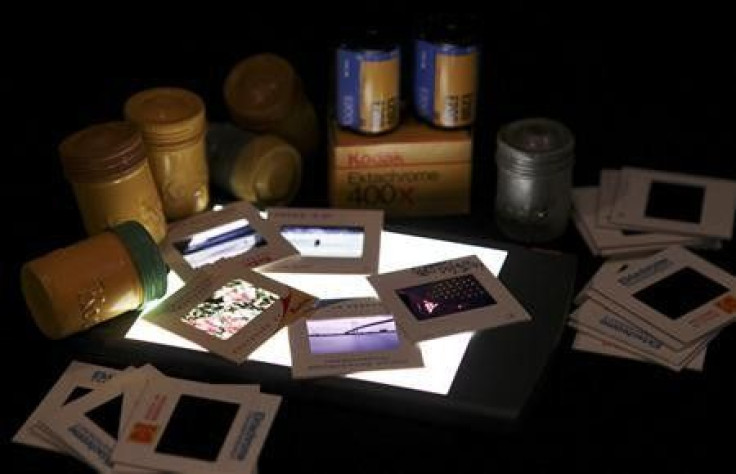 Shareholders of InterDigital got a rude awakening last week: On Tuesday, after the company pulled itself off the auction block, its market value plummeted 19 percent, to about $1.72 billion.
Trouble is, in late July, InterDigital was valued as high as $3.75 billion, not long after CEO William Merritt put the King of Prussia, Pa.-based engineering company on the block. The shares soared.
The whole market was absolutely exploding, recalled Acacia Research CEO Paul Ryan. InterDigital wasn't an isolated case.
Ryan should know: His Newport Beach, Calif.-based company is one of the nation's biggest licensees of patents and technologies. This month, it went whole hog and acquired an entire company, Adaptix, for $160 million.
Adaptix holds more than 230 patents for the 4G technology now coming to wireless networks.
Last year, of course, was an exception in the patent and intellectual property community because bidders could pick over the carcass of defunct Nortel Networks, a Canadian descendant of AT&T that had been one of the leading pioneers in communications technologies.
A Canadian bankruptcy judge ordered an auction of 6,000 patents in a deal managed by Lazard. In what was far from the first Canada gold rush, the so-called Rockstar Bidco led by Apple, along with Research in Motion, Ericsson, EMC, Sony and Microsoft, paid a whopping $4.5 billion after others like Google balked.
That kind of pricing raised directors' eyebrows. Within weeks, InterDigital had hired Evercore and Barclays Capital to sell itself.
Google paid IBM an undisclosed sum for some valuable communications patents. Then it decided to acquire Motorola Mobility for $12.5 billion for its 17,000 patents as well as expertise building consumer electronics such as smartphones.
In Rochester, N.Y., Eastman Kodak CEO Antonio Perez, desperate for cash to complete his hoped-for transformation of the 132-year-old company this year, hired Lazard to auction 1,100 imaging patents valued at a minimum of $2 billion.
Very little happened, though. When Kodak announced its third-quarter loss had more than tripled to $222 million as revenue fell 17 percent to only $1.46 billion, Perez stayed optimistic:
No one is going to take away the camera from a wireless device, the Kodak CEO said last November, even as he also noted Kodak's cash pile had shriveled to only $862 million.
Meanwhile, phones at places like Acacia were ringing off the hook, CEO Ryan said last week. The reason nobody was interested in bidding for the Kodak portfolio is they were concerned the value would be wiped away.
Ryan was right: Kodak filed for bankruptcy Jan. 19, with assets of only $5.1 billion and liabilities exceeding $6.8 billion. Now U.S. Bankruptcy Judge Allan Gropper is in charge. Two separate meetings of Kodak creditors and vendors were held last week.
Kodak shares closed Friday at only 32 cents, valuing the whole company at only $86.6 million. Meanwhile, its enterprise value is $757 million, which gives Gropper something to work with and which may well understate the value of the 1,100 patents.
About 20 years ago, new bosses in the technology community realized they could monetize the assets in their filings. At Texas Instruments, turnaround CEO Jerry Junkins turbocharged his general counsel, Dick Agnich, to go after scores of chipmakers that had infringed on semiconductor patents. He collected more than $1 billion.
When Louis V. Gerstner was brought into a near-bankrupt IBM in 1993, he was advised IBM was sitting on another patent goldmine. For the first years of its turnaround, much of its new business was from royalties and licenses.
That explains why there is so much litigation now among giants like Apple and Samsung Electronics and HTC; Oracle and Google, Rambus and virtually all the chipmakers. It also explains why companies that don't make anything, like Qualcomm, are so successful, having established their IP as industry leaders and profit centers.
Boardrooms all over the world are waking up, Acacia's Ryan said. He makes a good living in the IP world. Acacia shares have soared 57 percent in the past year.
© Copyright IBTimes 2023. All rights reserved.
FOLLOW MORE IBT NEWS ON THE BELOW CHANNELS