Teen 'Science Whiz' Develops App To Help Hearing-Impaired Sister
KEY POINTS
The teen's sister has a rare condition called MERRF syndrome
She developed an app that can help her sister and others to communicate
The app may be launched this year
A bright teenager in Mexico has developed an app that can help her hearing-impaired sister and other hard-of-hearing people communicate easily.
Estrella Salazar, the 17-year-old "science whiz," graduated from high school three years early. She even gives science lessons from their home in Nezahualcoyotl, about three miles northeast of Mexico City, Reuters reported.
Her sister, 25-year-old Perla, was born with a condition called MERRF syndrome. Signs of the rare conditions often appear during childhood or adolescence. They include muscle twitches, epilepsy and difficulty coordinating movements. Those with the condition may also develop hearing loss. In the case of Perla, she was reportedly told by a language school that she wouldn't be able to learn sign language because of her condition.
With an aim to help her sister, Estrella brought together 90 participants to develop an app, called Hands with Voice. The app connects Mexican sign language speakers with hearing users, the Reuters report said, adding that it would allow the users to "shift from sign language to text or voice, and vice versa."
"The interest arose from my 25-year-old sister who suffers from deep and severe hearing loss," Estrella said. "I was inspired by the discrimination toward her, the looks and comments from classmates, neighbors, teachers and relatives. That is what inspired me to ask, 'What am I doing to help my sister?'"
Estrella is now a student of biotechnology engineering. She is also among 60 young individuals chosen to be a part of the five-day International Air and Space Program camp run by a NASA contractor and has launched a crowd-funding campaign to cover the $3,500 cost of the camp.
"I'm really proud to be from here, from Nezahualcoyotl, and to see kids learning and giving it their all to accomplish what they want to do," Estrella said.
"I'm proud of my sister," Perla said. "And I've liked finding a community along the way."
Perla's mobility has reportedly improved and the family is now learning sign language. The project may soon also help other hard-of-hearing people in Mexico as Estrella is hoping to launch the app this year.
Mexican sign language is said to be the most common sign language used in the country. It is distinct from other sign languages like the American sign language, which is used in the U.S. and Canada, and the Spanish sign language, which is used in other countries in Latin America.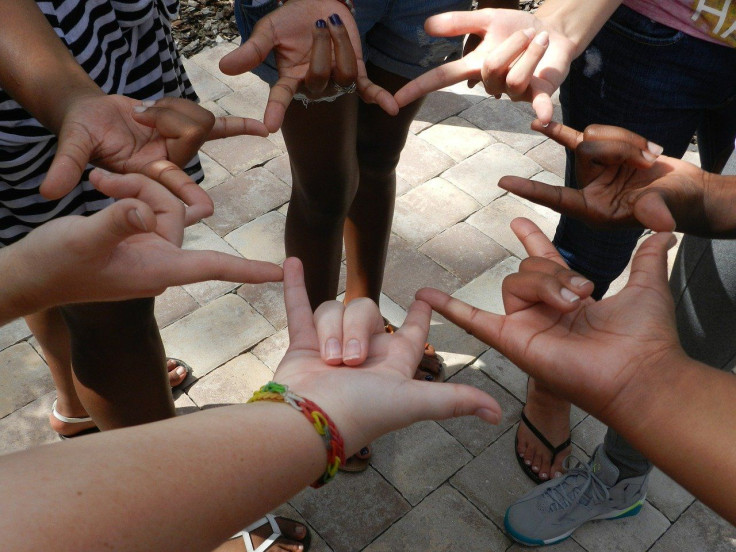 © Copyright IBTimes 2022. All rights reserved.
FOLLOW MORE IBT NEWS ON THE BELOW CHANNELS