Teens Suing U.S Government Over Climate Change Want Rex Tillerson's Exxon Emails Revealed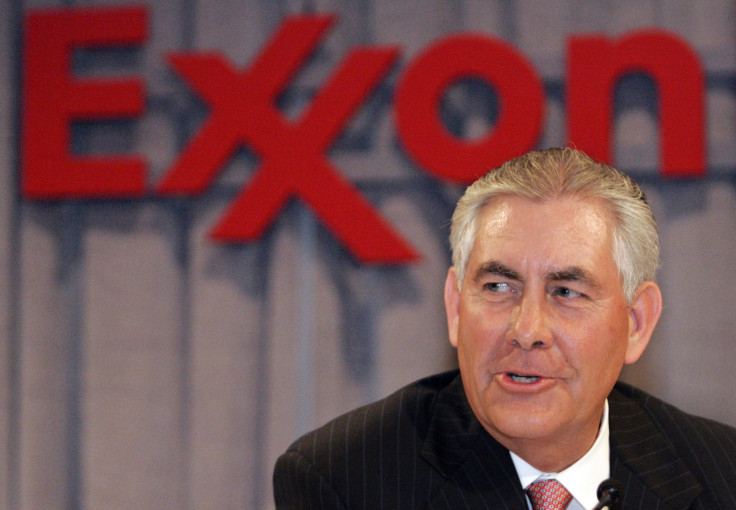 Attorneys for teens who filed a climate change lawsuit against the U.S. are requesting the government and the American Petroleum Institute to hand over emails sent by Secretary of State Rex Tillerson using the alias "Wayne Tracker" while he was head of Exxon Mobil, the nonprofit Our Children's Trust said Monday.
The request from lawyers of the 21 plaintiffs in the case Juliana V. United States comes after it was revealed Tillerson, who was appointed by President Donald Trump, used the email Wayne.Tracker@exxonmobil.com while at the company (Wayne is Tillerson's middle name).
Read: Stephen Hawking Slams Donald Trump: British Physicist Says America Needs To Tackle Climate Change
Tillerson departed from Exxon Mobil last December -- with a $180 million retirement package -- and also stepped down from his API board of director's position. Lawyers say Tillerson was a fossil fuel defendant before he left API, but then became a named government defended when he was confirmed Secretary of State.
Tillerson used the email address at least from 2008 to 2015, according to New York Attorney General Eric Schneiderman's office, which is pursuing a separate Exxon case.
"Mr. Tillerson used this secondary email address to send and receive materials regarding important matters, including those concerning to the risk-management issues related to climate change that are the focus of OAG's investigation," Schneiderman's office said in a court filing last week.
Read: Climate Change Impacts: American's Health Hurt By Global Warming, Doctors Say
Exxon claimed the pseudonym "was put in place for secure and expedited communications between select senior company officials and the former chairman for a broad range of business-related topics."
"When looking for evidence of a cover up, emails from Rex Tillerson's pseudonym about climate change are just the kind of evidence the court needs to see," said Julia Olson, an attorney for the teens.
The plaintiffs, ranging from ages nine to 21 , are asking that the emails be turned over by April 16, 2017.
In a separate case besides Juliana V. United States, Schneiderman's office is investigating whether the company misled shareholders and the public about climate change. The case Juliana V. United States, which was filed in an Oregon court, argues U.S. officials and the oil industry have been aware for more than fifty years that the burning of fossil fuels affects the planet, but continued on with policies, therefore violating Americans' rights to life, liberty, and property.
© Copyright IBTimes 2023. All rights reserved.