Telecom Italia Trims Expected 2022 Core Profit Drop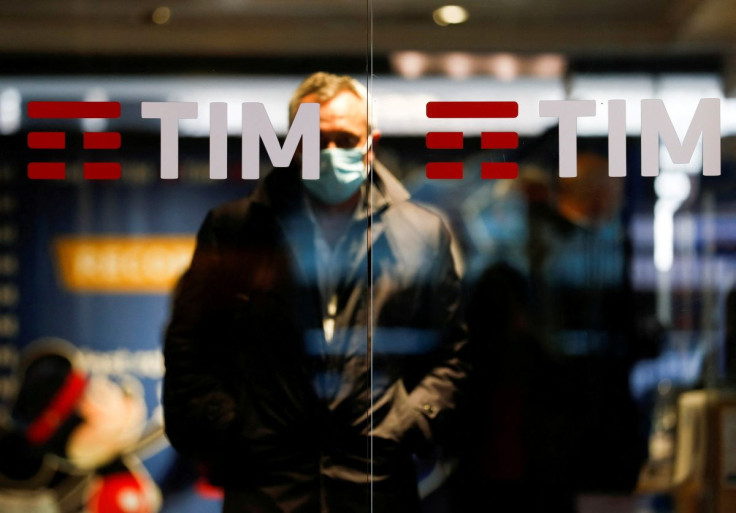 Telecom Italia (TIM) has trimmed its expected profit drop for 2022 to lift its outlook on the back of its second-quarter results, helped by cost cutting and the contribution from the company's Brazilian subsidiary.
TIM has been struggling to stay competitive in its home market, where it makes the bulk of its revenue, and reported a record 8.4 billion euros ($8.5 billion) net loss last year following a string of downgrades of its targets.
Confirming what sources previously told Reuters, the company said on Wednesday it expects organic or self-generated core earnings or EBITDA after lease costs to fall this year at a "low-teens" percentage rate.
That is a slower pace compared with a previous forecast of a "mid-to-high teens" decrease.
TIM, heir to the former Italian phone monopoly, said its core earnings after lease costs fell by 12.3% to 1.3 billion euros in the April-June period, marginally ahead of an analyst consensus provided by the company of 1.29 billion.
Total service revenue rose by 1% in the second quarter to 3.64 billion euros, against an analyst forecast of 3.59 billion.
Italy's biggest telecoms firm had expedited its results publication, which had been due later on Wednesday, after media reports indicating an improvement to its 2022 guidance.
"The stabilization and revamp of the domestic business continued in the second quarter, together with the acceleration of the development of TIM Brasil," the company said, adding it has already met around 70% of its 2022 target for cost-cutting.
TIM now targets savings worth about 1.5 billion euros from a previous guidance of 960 million euros under a plan to 2024.
TIM shares gained 3.8% to 0.222 euros, outperforming a 1% rise in the Italian blue-chip index. Yet the stock remains close to an all-time low in July.
Under Pietro Labriola, TIM's fifth CEO in six years, TIM is seeking an overhaul of its business centred around ceding control of its landline grid to state lender CDP in a bid to raise cash and cut its debt pile.
Still, valuation and regulation issues are thwarting these efforts, while the collapse of the coalition government led by Prime Minister Mario Draghi has further complicated plans.
In a separate statement, TIM said the head of submarine cable unit Sparkle Elisabetta Romano will replace Stefano Siragusa at the helm of TIM's network operations.
TIM also confirmed it has renegotiated a contract with sport streaming service DAZN, giving up an exclusive right to distribute Italy's top flight soccer league matches on its content platform Timvision. ($1 = 0.9876 euro)
(The story deletes repeated word in paragraph 11.)
© Copyright Thomson Reuters 2023. All rights reserved.