Telltale Games Is Teasing A Project Based On 'Mr. Robot'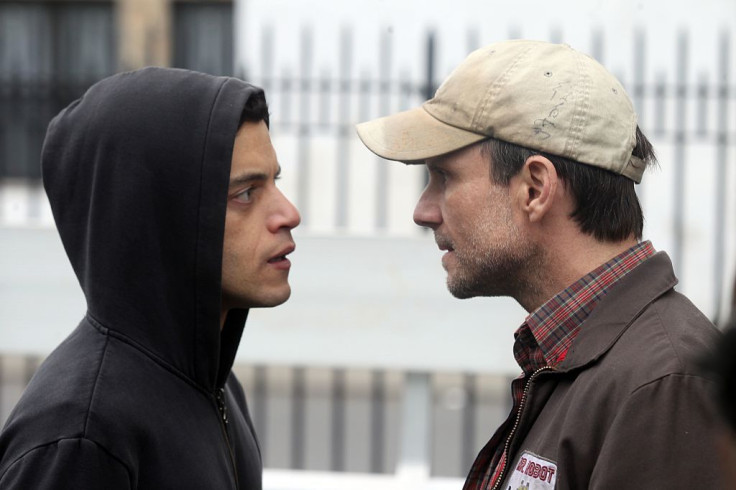 Developer Telltale Games just released "Batman - The Telltale Series" earlier this month, and now it looks like the company is working on another project that is based on the hit television series, "Mr. Robot."
Telltale shared on its Facebook and Twitter pages a video from the E Corp Messaging accounts that promotes E Corp's upcoming new messaging app, which is set to be released for iOS and Android devices on August 17.
E Corp is the fictional mega-corporation in "Mr. Robot" that is planning to drown American citizens in debt. The protagonists of the cyber-drama are a bunch of hackers trying to fight the system and free the people from debt. The show stars Remi Malek and Christian Slater.
Telltale hasn't given any information as to why it shared the video on its Facebook and Twitter pages, which has led to the speculation that the developer may be making a game based on "Mr. Robot."
Telltale has seen some success with games based on television shows before, like its adaptation of "The Walking Dead" and "Game of Thrones." It wouldn't be too much of a stretch for the developer to make a game based on "Mr. Robot," since some of the show's themes and narrative style could fit well with how Telltale makes games.
As of now, there is no solid evidence yet that Telltale is making a "Mr. Robot" game series. However, the E Corp Messaging Twitter account did retweet a post from game developer Night School Studio, as spotted by PCGamer.
Another curious tidbit is that Telltale also retweeted IGN's report about the developer and its connection to "Mr. Robot." This could possibly be a confirmation that the developer is indeed working on something related to the show. It is being speculated that the mystery behind all of this may actually be revealed on Aug. 17, the release date of the E Corp Messaging app.
The release date of the app is also timely. The Gamescom conference in Cologne, Germany is scheduled to kick off on August 18, as pointed out by Digital Trends. Gamescom is an annual event where game developers and publishers announce and or showcase some of their upcoming games.
© Copyright IBTimes 2023. All rights reserved.