Tennessee Titans Can Beat Kansas City Chiefs In 2020 AFC Championship Game, Make Super Bowl LIV
The Tennessee Titans have been the surprise of the 2020 playoffs, upsetting the defending champs and the team with the best record to reach the NFL's Final Four. The No.6 seed looks to defy the odds for a third straight week in the AFC Championship Game.
The Kansas City Chiefs are favored by more than a touchdown over the visiting Titans Sunday afternoon. Kansas City has the best odds to win Super Bowl LIV, led by reigning MVP Patrick Mahomes.
Even though the betting line suggests Tennessee's run will come to an end at Arrowhead Stadium, there are plenty of reasons to believe the Titans can reach their first Super Bowl in 20 years.
Tennessee has already beaten Kansas City this season. The Titans defeated the Chiefs 35-32 in Week 10. It was the last game that Kansas City lost.
Patrick Mahomes was phenomenal in the game, going 36-50 for a season-high 446 yards, three touchdowns and no interceptions. It wasn't enough as Ryan Tannehill posted a 133.9 passer rating and Derrick Henry rushed for 188 yards on 8.2 yards per carry.
A 53-yard fumble return for a touchdown by Titans linebacker Rashaan Evans and a blocked field goal as time expired helped Tennessee overcome Kansas City's 530 yards of offense.
Tannehill went 13-19 for 181 yards and two touchdowns against Kansas City. That's even more than Tennessee has asked of the quarterback this postseason.
Tannehill didn't throw for 90 yards or attempt more than 15 passes in either playoff game. He's totaled four touchdowns, making some big plays, especially in the divisional round, that propelled Tennessee to victory.
In the regular season, Tannehill led the league with a 117.5 passer rating, which was good for fourth all-time.
Henry has arguably been the best player at any position this postseason. After rushing for 182 yards on 5.4 yards per attempt in New England, Henry totaled 195 yards on 6.5 yards per attempt in Baltimore.
The Patriots and Ravens had two of the NFL's top-four defenses. While the Chiefs' defense improved over the second half of the season, Kansas City isn't in the same class as New England and Baltimore when it comes to stopping opposing offenses.
That's especially true regarding the opposition's ground game. By any measure, Kansas City has one of the NFL's worst run defenses. The Chiefs finished 29th in both opponents' yards per carry and DVOA for run defense. Only six teams—they all finished below .500—gave up more total rushing yards than Kansas City in the 2019 season.
Kansas City has lost three games with Mahones under center this season. In addition to losing in Tennessee, the Chiefs were beaten at Arrowhead Stadium by the Indianapolis Colts and Houston Texans in back-to-back weeks. Both teams upset Kansas City on the road by using their rushing attack to keep the ball out of Mahomes' hands.
The Colts had 180 rushing yards with more than 37 minutes of possession when they defeated the Chiefs 19-13. In Houston's 31-24 win over Kansas City in Week 6, the Texans ran for 192 yards while nearly doubling the Chiefs in time of possession.
In Kansas City's 51-31 victory over Houston in the divisional round, the Texans' running backs totaled just 55 yards on the ground.
Can Tennessee slow Mahomes down when he's under center? It's at least possible, given what the Titans did to MVP frontrunner Lamar Jackson and Baltimore's No.1 scoring offense.
Jackson threw for 365 yards, but he needed 59 pass attempts to do so. The quarterback threw two interceptions and was sacked four times, including one that resulted in a fumble recovery for Tennessee.
Mahomes might be the best player in football. He also threw an interception in four of his last six regular-season games.
If the Titans can create points off turnovers the way they did in the first two rounds, as well as their Week 10 matchup with Kansas City, they are going to be a problem for the Chiefs.
No matter what the odds say, it would be a mistake to believe the Titans can't continue their run all the way to Super Bowl LIV.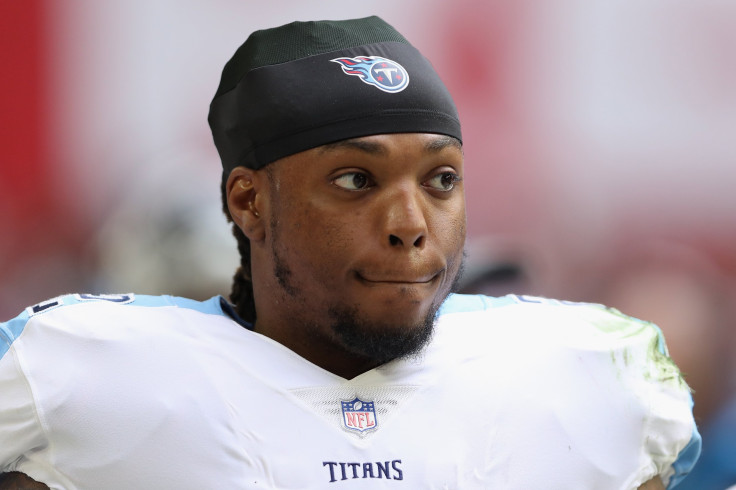 © Copyright IBTimes 2023. All rights reserved.