Terrorism: What Is The Mujahideen Shura Council in the Environs of Jerusalem?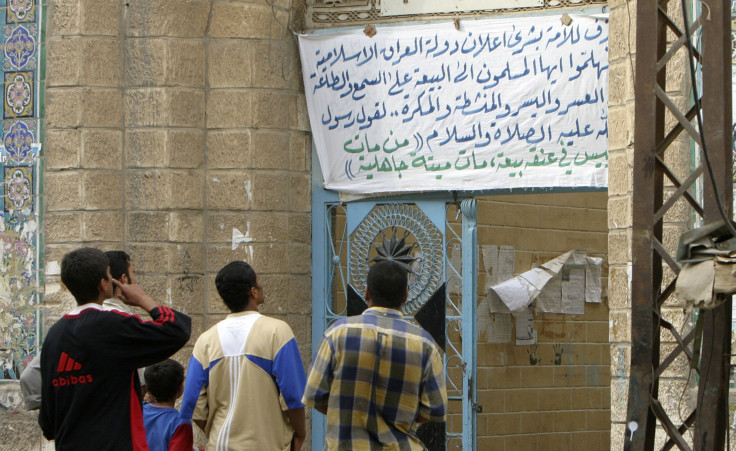 The U.S. State Department added a Mideast group to its terrorist list Tuesday, officially designating the anti-Israel, jihadist Mujahideen Shura Council in the Environs of Jerusalem as a Foreign Terrorist Organization. The group is linked to rocket attacks against Israel and supports the Islamic State (aka ISIS), the U.S. says. The State Department defines the MSC as "an umbrella group composed of several jihadist terrorist sub-groups based in Gaza that has claimed responsibility for numerous attacks on Israel since the group's founding in 2012."
The MSC is the sixth group the State Department has designated an FTO this year. Others include Boko Haram of Nigeria and ISIS. The designation is intended to cut off financial backing for a terrorist organization. It allows the U.S. government to block or freeze any U.S.-based assets of any person or group affiliated with acts of terrorism, including an FTO's "subsidiaries, front organizations, agents and associates."
MSC surfaced in 2012 with a handful of attacks on Israeli military and civilian targets. The earliest attack appears to have been in June, when armed militants detonated an improvised explosive device and opened fire at a border fence construction site. They killed one Israeli construction worker. The group dedicated the attack to Osama bin Laden and Syrian jihadists.
The group has said in videos and online messages that "there is no place in the Arab and Muslim world for liberal and secular democratic values," and that it is committed to a "struggle against Zionism." The MSC has claimed involvement or responsibility for a handful of attacks, including rocket attacks against southern Israeli cities. In February, the group declared support for the Islamic State in Iraq and Syria (now the Islamic State).
"Shura" is an Arabic term for "consultative" and is used to designate governmental or religious councils. The upper house of the Egyptian Parliament was called the Shura Council until its abolition earlier this year. The Saudi advisory council to the monarchy is currently called the Shura Council. The term "Mujahedeen Shura Council" has also been used by groups in both Iraq and Syria. The term was used by the predecessor group to ISIS until 2006 and the same name was used in Syria for an alliance (including Al-Nusra) that fought against ISIS.
FTOs are designated under Executive Order 13224. See here for a full list of State Department-designated FTOs.
© Copyright IBTimes 2023. All rights reserved.