Tesla Market Cap Hits Highest In History At $65 Billion
American electric car maker Tesla's market cap has hit a new high ever since it went public. On Wednesday, before the trading bell, the Elon Musk-led company's market cap was around $65 billion.
That makes Tesla market cap bigger than the current market caps of Fiat-Chrysler and Ford combined. According to many market watchers, this is an impressive feat for the carmaker considering the turbulence it faced during the year.
Although the Tesla stock is yet cross the all-time-high price of $385 per share, the car maker's market cap has hit the zenith.
America's most valuable automaker
Analysis reveals that Tesla's fortunes changed in October after the company released its Q3 2019 earnings, beating Wall Street estimates and posted $6.3 billion in revenue and earnings per share at $1.91.
This stunned Wall Street analysts who were expecting Tesla to post a loss of $0.46 per share for the third quarter.
The Q3 quarterly results kickstarted a rally and the electric car maker passed the once elusive $300-mark in a single day.
Since then, the Tesla stock barely slowed and the electric carmaker has pushed past GM to emerge as America's most valuable automaker and also overtook Daimler tag to be the world's third-most-valuable carmaker.
Although Tesla opened 2019 with fairly strong first-quarter earnings, it soon fell into distress areas. Tesla stock nosedived to as low as $176.99, almost 51 percent lower than the closing price on Tuesday.
Analysts' outlook on Tesla
In the stock market, where bulls and bears co-exist, opinion is still divided on Tesla stock in Wall Street.
Oppenheimer analyst Colin Rusch is bullish on Tesla. His target price of Tesla stock is $385 nearly 10 percent higher than where it is currently trading, according to the CNN report.
Rusch said in a note soon after Tesla's last earnings report that concerns about Tesla's business "are effectively off the table."
Of course, there are other analysts harboring anxiety on Tesla and they note the consensus price target for the stock is $263, some 25 percent lower than its current price.
Case in point is Cowen analyst Jeffrey Osborne. He views Tesla's recent rally as unsustainable. The reason is that in the third-quarter earnings nearly every financial variable has been pulled to the positive compared to the second quarter.
But the analyst doubts how far they will repeat in the quarters ahead.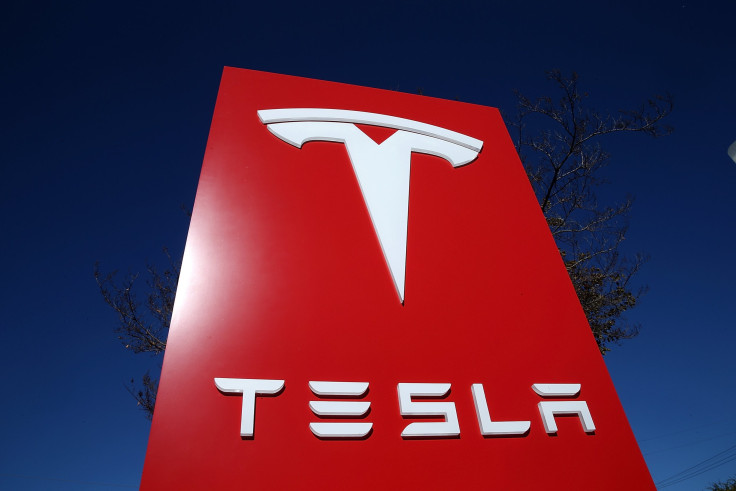 However, the blowout Q3 results have pushed Tesla on a winning streak.
Tesla Gigafactory 3 in Shanghai has got a mass-production license and it is waiting for a sales permit before the local Tesla Model 3 deliveries can start. Tesla Cybertruck pickup is ready for the unveiling and the location of Gigafactory 4 has been announced for Germany.
Even Tesla Energy that was going dull bounced back with the Hornsdale Power Reserve in South Australia, the largest lithium-ion battery facility going for a 50 percent expansion.
But Tesla stock surge has hurt short-sellers and their losses are mounting as evident in the stats offered by S3 Partners Managing Director Ihor Dusaniwsky. On Wednesday's trading, Tesla stock was $352.22, per yahoo finance.
© Copyright IBTimes 2023. All rights reserved.