Tesla Model X First Impressions: Ex-CEO Of Citrix Systems Says It's A Pure Joy To Drive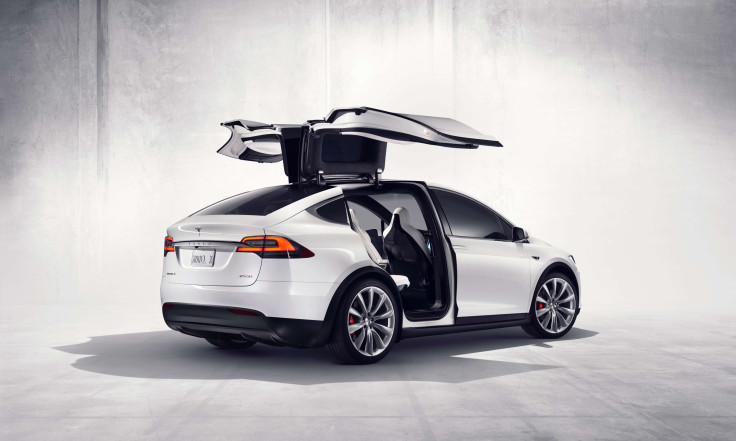 Tesla's Model X has been generating huge interest since the time the car was introduced in September. However, Tesla will ship the new version of its electric sports-utility car only in the second half of 2016. Meanwhile, the former CEO of Citrix Systems and a self-confessed Tesla fan, Mark Templeton, managed to get an "early version" of the Model X.
As it turns out, Templeton has been driving the Tesla Model X for two months now and he has documented the experience via EvAndMore Blog. According to the site, he enjoyed driving the car and he apparently finds the Model X better than the Model S. However, he was quick to point out that cars from Tesla Motors, in general, have been "reliable and flawless" so for.
Tesla Model X review starts with how Templeton got the early version of the car delivered to him and that how excited he was to drive the car. Speaking of superchargers, he says, the stations are convenient and spread across the city.
When it comes to the overall experience, Templeton said, similar to Porsche Cayenne, the Model X can be called as "a sports car, a sedan, and an SUV" -- a perfect multi-purpose automobile. He further talks about the ginormous storage trunk, which can apparently accommodate two 34-inch rolling luggage placed side by side.
With the foldable third row of seats on board, he feels that the entire seating arrangement is well-designed and extremely comfortable. He finds the seating arrangement of the Model X better than any other car with regard to "design, comfort and function." Also note-worthy is the impressive falcon wing doors.
The car maker has apparently designed the falcon wings to pause (when opening) as part of the "failsafe approach" -- in order to prevent the door from hitting any object nearby. In general, Templeton is highly satisfied with the new Tesla Model X and he calls it a pure joy to drive this incredible machine.
Even though the release has been scheduled for the second half of 2016, buyers can reserve the Model X via the official Website by paying $5,000. Speaking of price, this car will set the buyers back in the ambit of $132,000 and $144,000, Reuters reported.
Interested readers can check out the complete review, photos and a video from EvAndMore Blog.
© Copyright IBTimes 2023. All rights reserved.
FOLLOW MORE IBT NEWS ON THE BELOW CHANNELS