Tesla Motors Inc. (TSLA) Has Lost $3.5B In Value Since The Model X Debut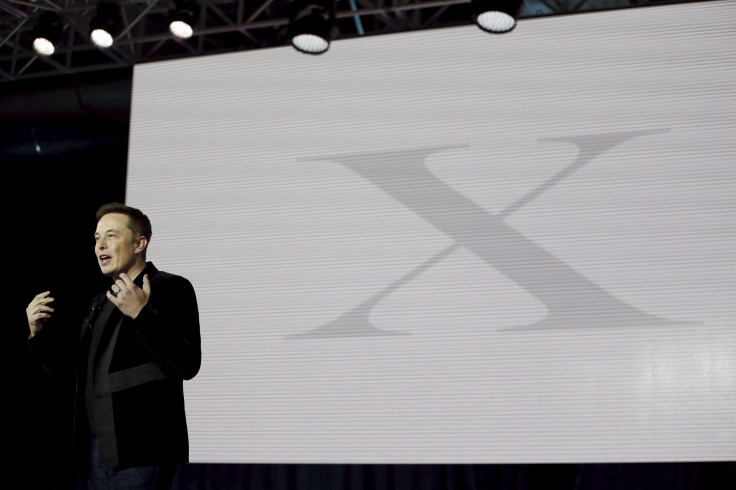 Tesla Motors has had a bad week. After three investment banks downgraded its stock in the wake of the Sept. 29 debut of its Model X sports utility vehicle, the Palo Alto, California, electric car maker has shed more than $3.5 billion in market valuation.
The latest hit to Tesla came Friday when Barclays lowered its 12-month stock price target by $10 to $180 per share -- down from the stock's current price of $221. The investment bank cited Model X production challenges that could slow Tesla's plan to start producing the $35,000 Model 3 by 2017, which is critical to the company's goals.
"While the bulls believe Tesla will be the next Ford, we see many challenges ahead for Tesla and argue the 'crossing the chasm' is harder than it looks," Brian Johnson, Barclays' auto industry equity analyst, said in a research note. The "chasm" refers to Tesla's shift from being a boutique maker of pricey electric cars to a mass-producer of green machines more people can afford.
The statement echoes similar remarks made this past week by Morgan Stanley and Baird & Co. auto analysts, who lamented the higher-than-expected price for the Model X and raised concern that aspiring Model S owners would simply upgrade to the Model X, cannibalizing sales.
"The Model X price appears to have an as much as $25,000 higher average transaction price than the Model S and easily $10,000 to $15,000 higher than we had expected," Adam Jonas, chief automotive analyst at Morgan Stanley, said in a note earlier this week.
Tesla has yet to announce the prices for different Model X versions, but the $132,000 for the special Signature edition Model X that's going to early customers raises concern the SUV would be considerably more expensive than the $70,000 entry-level Model S luxury sedan.
Tesla will not become the next Ford anytime soon, if ever, and the 13.5 percent drop in share price over the past 12 months seems like a rational adjustment. Tesla Motors Inc. (Nasdaq:TSLA) shares closed down 2.67 percent to $220.68 on Friday. The stock has lost 10.53 percent of its value since the Model X was unveiled in Fremont, California, on Sept. 29.
Tesla sold a fraction of the number of cars Ford delivered last year, but investors currently value Tesla at about half that of the venerable Dearborn, Michigan, maker of Mustangs and F-Series pickup trucks. Tesla's extremely high market valuation comes as Ford explores the same mass-production electric vehicle market that Tesla aspires to dominate. "The next Ford" could be Ford itself.
© Copyright IBTimes 2023. All rights reserved.
FOLLOW MORE IBT NEWS ON THE BELOW CHANNELS