Tesla Motors Inc. (TSLA) Q2 2014 Earnings Preview: Tesla Seen Ekeing Out Slim Profit Amid Massive Expansion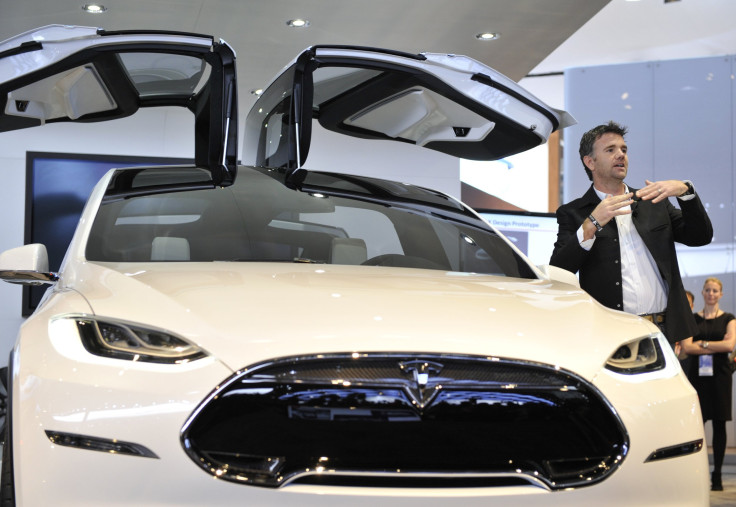 UPDATE July 31, 4:50 p.m. EST: Tesla second-quarter results are out. Tesla confirms that it broke ground on a battery factory site in Nevada, but said other locations are still being considered.
Original story begins here:
Tesla Motors Inc. (NASDAQ:TSLA) is juggling a lot of expensive tasks right now, from growing its retail presence in China and Europe to preparing for the release next spring of its Model X full-sized electric crossover SUV.
At the same time, Tesla is fleshing out its network of quick-charge stations in North America, Europe and China. And then there's that $5 billion battery factory it's planning to build in one of five states, each of which is quietly vying for the high-price investment.
The public will get a chance to see Tesla's progress in becoming the world's only successful carmaker devoted exclusively to battery powered automobiles when the company announces its second-quarter financial results on July 31 after markets close in New York.
"Certain costs should rise as the company expands internationally as it invests in technology and infrastructure," Erfraim Levy, equity analyst for Standard & Poor's, said in a research note. Risks, according to Levy, include slower-than-expected sales or delays in reducing costs.
Analysts polled by Thomson Reuters expect the Palo Alto, California, maker of the Model S luxury electric car to eke out a slim $3.4 million in profit, down from $26 million in the same quarter last year, as the company piles most of its estimated $810.6 million in revenue back into growing the business. Tesla is expected to lose 11 cents per share because of these investments.
J.P. Morgan Chase & Co. (NYSE:JPM) auto analyst Ryan Brinkman said in a May research note that there would be a large jump in research and development expenses in the second quarter, "as the company continues to ramp up spending ahead of the Model X launch."
Not that anyone who believes in the Tesla cause is worried about the company's profitability right now.
Over the past year Tesla's stock price has climbed nearly 84 percent to just over $220 as investors throw money behind their convictions the company will sell hundreds of thousands of cars a year by the end of the decade. The company said earlier this year it expected to deliver 35,000 Model S sedans in 2014, and that its main hindrance right now is meeting demand for its cars with its current production capability.
Sales will be one of the most important new developments in the upcoming earnings report. Unlike other automakers that report monthly, Tesla only reveals deliveries four times a year. In the first quarter the company sold 6,457 cars and produced 7,535. Nearly, 1,100 of these Model S sedans were sent to Europe and China to fulfill orders. The upcoming earnings report will offer the latest data on Tesla's sales and production pace. The company has said it would deliver 7,500 vehicles in the second quarter. If sales fall under that number, it would raise questions about whether the company is losing momentum.
Barclay's analyst Brain Johnson said earlier this month that Tesla's recent expansion into China would offset slow demand in Europe, where Tesla has been received coolly in Germany but reaps the benefits of favorable tax treatment for electric vehicles in Norway. Johnson sees Tesla meeting its sales estimate thanks to as many as 1,300 deliveries of the Model S in China.
Another important factor to look for in the upcoming earnings report will be any progress on the so-called gigafactory that Tesla and its main lithium-ion cell supplier Panasonic Corp. (TYO:6752) have signed on to constructing somewhere in the Southwest or California. One of Tesla's monumental challenges will be to secure a consistent supply of the lithium-ion cells that are packed inside each Model S battery. It's this pricey component that gives the Model S that industry-leading electric-vehicle range of 265 miles.
Without a consistent supply of these cells, Tesla can't meet its long-term growth projections of a half-million annual deliveries by 2020. The gigafactory would give Tesla an annual supply of the 500,000 battery packs it would need by 2020.
In May, CEO Elon Musk said in a conference call that ground would be broken on the first of the two gigafactory sites in June. But so far Tesla hasn't announced the state in which the production sites would be located. Considering that the company's financial statement is due out in less than two weeks, any announcement would likely appear on July 31.
The company's gross profit margin, another important factor to look for in the earnings statement, is expected to have increase slightly, to 26 percent compared to just over 25 percent in the first quarter, an indication the company is trimming supply chain costs even as it spends heavily to build out its capacity to meet demand for the Model S.
© Copyright IBTimes 2023. All rights reserved.
FOLLOW MORE IBT NEWS ON THE BELOW CHANNELS