Tesla Motors Inc. (TSLA) Stock Tanks After Consumer Reports Flunks Model S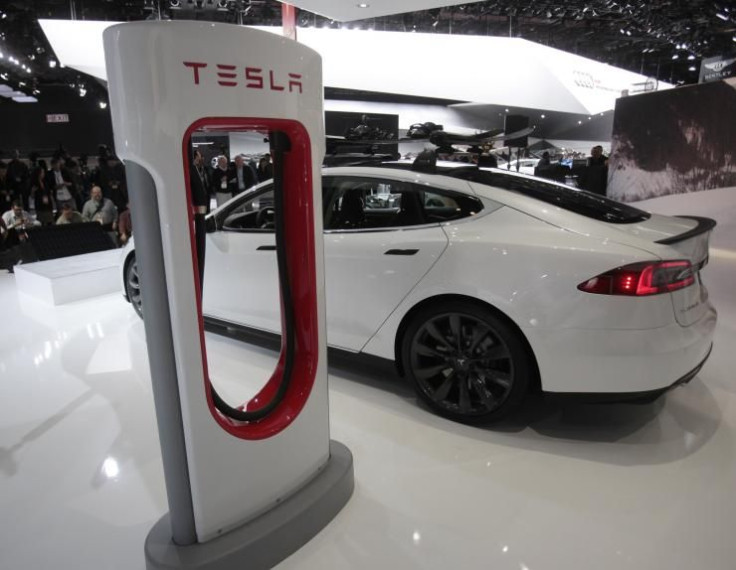 UPDATE, 9:55 p.m. EDT: Tesla's stock price closed down 6.6 percent Tuesday, to $213.03, Reuters reported.
Original story:
Tesla (NASDAQ:TSLA) stock fell more than 10 percent in afternoon trading Tuesday after Consumer Reports withdrew its recommendation for the company's Model S car, citing reliability concerns. Tesla stock was at $202.05 at 2:20 p.m. EDT, down from an opening price of $227.72.
Consumer Reports said in a statement that owners had reported a variety of issues. "This year, with a below-average rating, we are no longer recommending the Model S," said Jake Fisher, director of automotive testing. "In terms of owner satisfaction, customers would buy it again -- they love it."
The publication only recommends vehicles with an above average reliability rating. Issues like an electric motor that needed replacing and the onboard charging system failing to charge up the battery meant Consumer Reports had to withdraw its rating. The vehicle was first introduced in 2012, but Consumer Reports noted that even on newer vehicles, the door handles and sun roof still pose problems.
Tesla spokesman Ricardo Reyes told the Los Angeles Times that the company works to fix issues with over-the-air software updates. "In instances when hardware needs to be fixed, we strive to make it painless," Reyes said. "Consumer Reports also found that customers rate Tesla service as the best in the world."
In August, Consumer Reports gave a new version of the Model S rave reviews. The P85D was so good the publication gave it a score of 103 out of 100, citing the car's "exceptionally strong performance."
It has not been a good month for Tesla. On Oct. 9, it was reported that Tesla had lost over $3.5 billion market valuation since the debut of the Model X sports utility vehicle. The car was a lot more expensive than analysts were expecting. Adam Jonas, chief automotive analyst at Morgan Stanley, said the price was almost $15,000 higher than expected.
Tesla plans to introduce a smaller, cheaper car in 2017, called the Model 3. The model is part of a long-term plan to reach the goal of selling 500,000 vehicles per year by 2020.
Tesla Motors Inc. (TSLA) | FindTheCompany
© Copyright IBTimes 2023. All rights reserved.