Tesla Motors Stock Shed $18 Overnight After CEO Elon Musk's Detroit Visit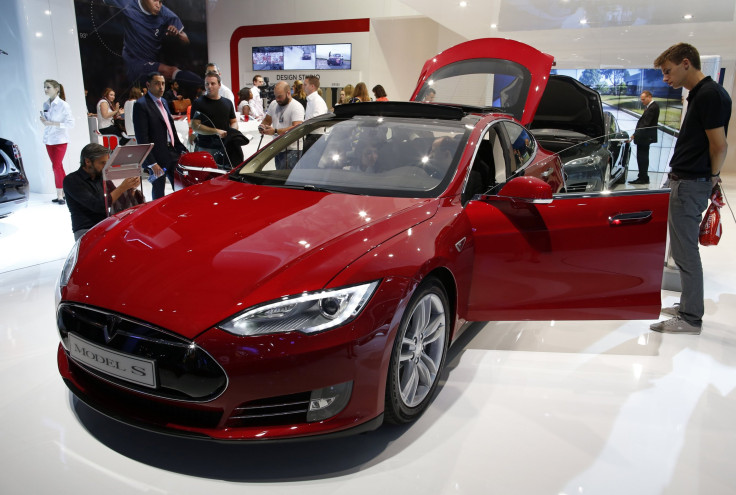 Tesla Motors Inc.'s share price dropped 9 percent to $185.60 in pre-market trading Wednesday, after CEO Elon Musk said China sales were down in the fourth quarter and that the maker of the Tesla Model S luxury electric car isn't likely to turn a profit for years. The stock rebounded to around $190 after the opening bell.
"I expect we'll achieve profitability in 2020," Musk said Tuesday at the Automotive News World Congress event during the 2015 North American International Auto Show's press days, adding that he expects to build "a few million cars" a year by 2025, up from less than 40,000 last year. By comparison, Toyota, the world's largest automaker, took 77 years to reach annual production of about 10 million vehicles, achieved in 2014.
The stock price lost nearly 7 percent to $190 in after-market trading on Tuesday and is down over 8 percent for the year as lower oil prices raise concerns that consumers will buy fewer green vehicles. The company's stock price dipped under $200 late Tuesday for the first time since May 2014, but it remains well above its 52-week low of $136.67.
Musk also said the pace of China sales declined in the fourth quarter over Chinese consumer perceptions that the Tesla network of quick-charging stations – which give Model S owners free electricity to charge up their cars -- isn't big enough yet.
Musk also said his company isn't likely to turn a profit until 2020, the year Tesla wants to be churning out 500,000 electric cars a year, most of them the planned $35,000 Tesla Model 3, which is half the price of the entry-level Tesla Model S.
China is key to Tesla's global growth strategy. The country is not only the world's largest auto market with a fast-growing demand for luxury vehicles, it's also promoting electric vehicle use through tax incentives to mitigate its urban smog problem. But it would prefer consumers buy domestic cars or foreign cars that are manufactured domestically under joint partnerships with local companies.

Musk also backed off his hard stance on his battle in the states to allow Tesla to establish its own dealerships, indicating he's leaving open the possibility of selling his cars through franchised dealerships. Five states ban Tesla from establishing its own stores, while nine have laws on the books banning manufacturers from operating their own retail outlets. Texas, for example, bans Tesla from giving test drives or selling cars from their showrooms. As a result, customers can visit so-called galleries but must have the car delivered to them from out of state. Tesla is considering a federal challenge to these estate laws.
© Copyright IBTimes 2022. All rights reserved.
FOLLOW MORE IBT NEWS ON THE BELOW CHANNELS