Elon Musk In Detroit: Tesla CEO Visits Auto Show After GM Unveils Future Model 3 Challenger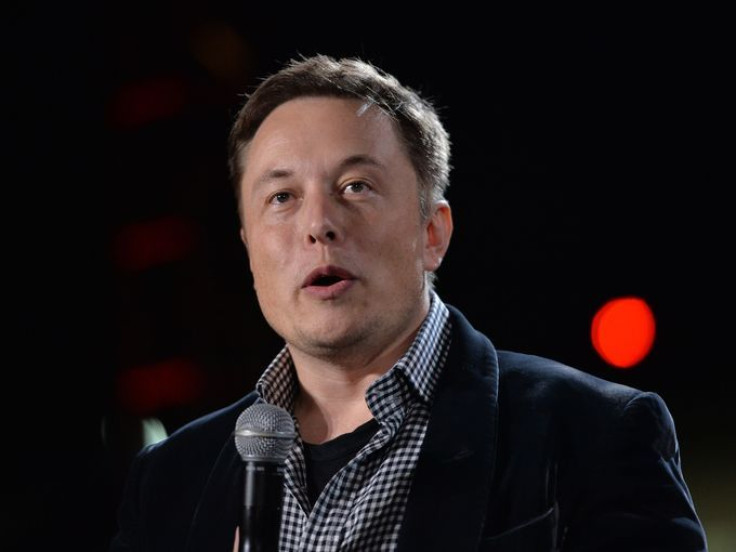 Tesla Motors CEO Elon Musk is the maverick of the automotive industry, but he often acts more like its spiritual leader — one who envisions a world filled with low-cost, carbon-emission-mitigating electric cars. On Tuesday, auto industry executives will hear the Telsa co-founder preach to a sold-out choir at the Automotive News World Congress during the 2015 North American International Auto Show in Detroit.
"Mr. Musk is expected to criticize larger automakers for not responding to Tesla even more aggressively," the Wall Street Journal said in an analysis piece about Musk's return to Motor City, the billionaire inventor's first trip to the Detroit auto show since 2013. "He denounces the rest of the industry as only halfheartedly trying to produce battery-powered cars for the masses, not just early adopters."
As more automakers introduce hybrid and electric vehicles, pressure increases on Tesla to move beyond its luxury roots and come up with its own inexpensive consumer car. If Musk is setting out to lecture a long-established industry on how to make cars greener, he'll be doing it not far from where General Motors unveiled on Monday a concept electric car, the Chevrolet Bolt. His talk also will come a week after Nissan CEO Carlos Ghosn said his company would soon double the range of the Nissan Leaf, the best-selling electric car in history. Both cars would be priced at around $30,000, both would travel at least 200 miles per charge, and both could be in the market by 2017 — the year Tesla said it would release its planned sub-$40,000 Model 3.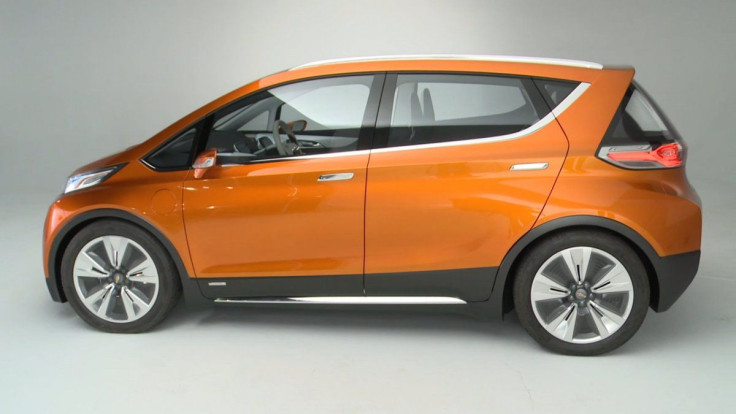 The last time Musk addressed industry executives at the Detroit auto show, Tesla's stock price was $35 and the Tesla Model S, a luxury electric car that starts at $71,000 and can quickly top six figures with pricey add-ons, had been on the market for only seven months. Today, a share of Tesla costs more than $200 and the company says Model S deliveries in 2014 will meet or exceed the 33,000-unit target, a downward revision from an earlier company estimate of 35,000; we won't know the final number until the company's annual report comes out next month.
But just as Telsa has changed over the past two years, the industry has, too. Ford and GM sell more pickup trucks in the U.S. in a month than the number of electric cars sold last year worldwide, signaling that among the biggest challenges to Tesla's success are consumers themselves. Automakers are not sitting idle, either, as they work to meet more stringent government-mandated carbon emissions targets. Also, the nascent but increasing demand and interest in fully electric and plug-in hybrid electric vehicles is pushing innovations.
Nissan Motor Co. said last week sales of its sub-$30,000 Leaf jumped 130 percent to 22,610 units in the U.S. in 2014, aided in part by a price cut in 2013 that put the Leaf's cost in a sweet spot for urban consumers. Ghosn has said he sees an upward trajectory this year, which could put the Smyrna, Tennessee-manufactured Leaf deliveries over 40,000.
"[Tesla's] biggest nightmare is the success of the electric vehicle market," Bertel Schmitt, founder of the Japanese automotive news site Daily Kanban and an outspoken Tesla skeptic, said in an email. "It is beginning to wake up, and Tesla already is being rolled over by the global giants."
Tesla is the only maker of a battery-powered car that can travel more than 200 miles on a full charge, a feat accomplished by a very expensive pack of thousands of Panasonic's "18650" cells that make up the floor of the Model S. That range is more than double that of any of electric cars on the market.
Musk has said his master plan is to use the Model S to generate sales from wealthy early adopters to scale up battery production, lowering the cost of these high-energy packs. By 2020, he wants to be selling hundreds of thousands of sub-$40,000 Tesla Model 3 electric cars using cells supplied by its manufacturing plant that's in the works near Reno, Nevada, under a partnership with Panasonic.

But any success Musk's company has in making low-cost electric cars will be challenged by long-established major auto companies that can easily outproduce Tesla.
© Copyright IBTimes 2023. All rights reserved.