Tesla Pinched By Shanghai Plant Shutdown Amid City's Continued COVID Lockdowns
Tesla's (TSLA) Shanghai factory will stay closed until at least Thursday as the city continues its enforced COVID lockdowns.
The factory has been shut down since at least March 28 as China ordered a phased lockdown of Shanghai's residents as part of its zero COVID-19 strategy, Bloomberg reported.
Now the city has undergone a full city lockdown of its 26 million residents indefinitely as COVID cases reached a record level – the highest seen since the height of the pandemic back in 2020.
"Shanghai's epidemic prevention and control is at the most difficult and most critical stage," Wu Qianyu, an official with the municipal health commission, said in a COVID briefing on Tuesday, NBC News reported.
"We must adhere to the general policy of dynamic clearance without hesitation, without wavering."
Tesla's Shanghai factory produces cars for the Chinese market as well as export to Europe and throughout Asia and is being challenged by the shutdown that has cost it several days in production.
The plant was shut down for two other days and has now lost a total of 12 days of production, according to Bloomberg.
Tesla produced half of its EVs in Shanghai in 2021, according to the news outlet.
Shanghai has reported at least 13,000 COVID-19 cases as the city's lockdown threatens to slow the country's economic growth target of 5.5%, according to Bloomberg Economics.
The COVID lockdowns are also putting further strain on global chip supplies as chip giants Taiwan Semiconductor Manufacturing Co. and Semiconductor Manufacturing International Corp. are operating under closed-loop management systems where workers live on-site and are continually tested for COVID-19, Bloomberg said.
However, SMIC is having issues getting trucks to customers with the chips they need, the news outlet said.
As of Wednesday at 10:43 a.m. ET, shares of Tesla were trading at $1,045.62, down $45.64, or 4.18%.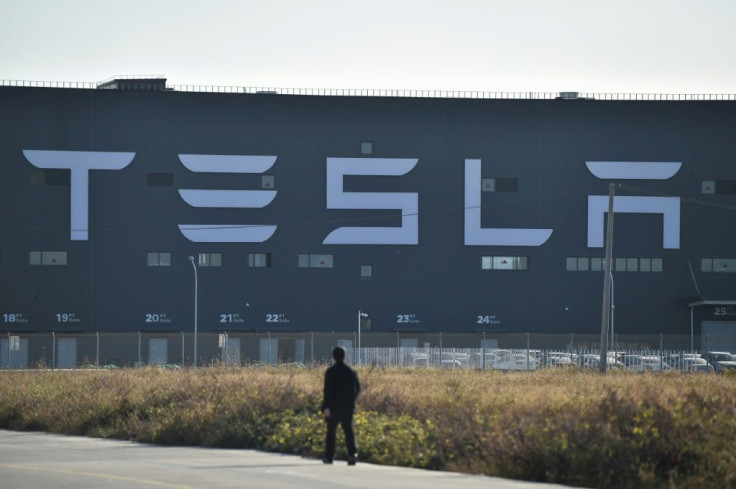 © Copyright IBTimes 2023. All rights reserved.