Living In Factories. Sleeping On Floors. GM Autoworkers Isolate During China's Zero-COVID Lockdown
Autoworkers at GM's (GM) joint venture in China were reportedly asked to sleep on the floors of its factories to keep operations going amid recent zero-COVID lockdowns in Shanghai.
The measures by GM to keep its plants stay open in Shanghai amid the lockdown act as a closed-loop management style or bubble-like isolation arrangement, where workers live, sleep, and work in the factories to prevent the spread of COVID-19 to the outside world, Reuters reported.
A similar bubble-isolation style was used in Beijing during the Winter Olympics to protect athletes and citizens from the spread of the virus.
GM produces Buick, Chevrolet, and Cadillac vehicles at the facilities in Shanghai in conjunction with a joint venture with Chinese state-owned automaker SAIC Motor Corp. The factories, which are located in the area east of Shanghai's Huangpu River, have been on lockdown from Monday to Friday, Reuters said.
While GM has not publicly commented on the isolation arrangement of its workers, it told the news outlet on Monday that the Shanghai joint venture was producing normally and had developed contingency plans with suppliers to manage the uncertainty related to COVID-19.
A company spokesperson told Business Insider, "GM, along with our joint ventures' supply chain and engineering teams, have developed and are continuing to execute contingency plans on a global basis with our suppliers to mitigate the uncertainty related to COVID-19. In the past two years, we have proved the resilience of our operations and our people."
Shanghai has issued a major lockdown to try and mitigate the spread of the highly infectious Omicron variant that has hit the region. China, which operates under a zero-COVID strategy, been dealing with a rash of virus outbreaks in the country.
On Sunday, it said it was locking down half of the city as it underwent mass-scale COVID testing for residents, while the other half of the city will be locked down for testing starting on April 1, Business Insider said. Shanghai recorded 50 symptomatic cases of COVID-19 and 3,450 asymptomatic cases on Sunday, which was 70% of the nationwide total.
Tesla, which also has factories in Shanghai, was unable to meet the requirements for the closed-loop management style and has closed its plant due to the forced lockdown, according to Reuters.
Ford does not have factories in the city and is not affected by the lockdown, but did tell the Detroit Free Press that employees in the city are working from home.
Volkswagen told Automotive News its plants in Shanghai are not currently affected by the mandatory lockdowns.
In 2021, GM delivered 2.9 million vehicles in China, the Detroit Free Press reported.
As of Wednesday premarket hours, shares of GM were trading at $46.18, down 8 cents or 0.17%.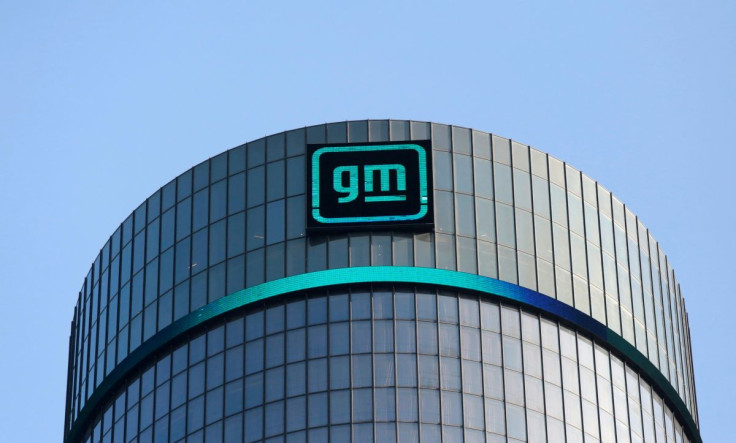 © Copyright IBTimes 2023. All rights reserved.