Tesla Potentially Hampered By Own Sales, Analysts Say
Analysts said that Tesla is hurting itself with its own growing sales. Potentially, the used Tesla vehicles could hamper the future success of the company once owners start reselling them. Here's what we know about this.
According to CNBC, Morgan Stanley analyst Adam Jonas said that Tesla is hurting its vehicle scarcity value as many owners buy their own Tesla. Potentially, Morgan Stanley noted that Tesla cars could get cheaper beyond the company's control due to the common supply of their vehicles out in the market. Right now, Tesla cars getting cheaper out of the company's control could spell trouble as it still has to pay debts.
In the future, a case could happen where Tesla would have to compete with its older models available in the secondhand market. So far, Tesla's oldest car is the Model S, which was released last 2012.
However, Jonas pointed out that the true effects of more Tesla cars in the market on the company and its customers are yet to be determined. "The impact on the residual values of Tesla vehicles and the financial impact to Tesla and/or its customer base is unclear," Jonas said.
The analyst also explained that the abundance of Tesla cars in public could also help the company. Cars out in the market are technically "free advertising" to the company. These vehicles could inspire other prospective car owners to buy a Tesla after seeing one.
Lastly, Morgan Stanley saw the incoming 860,000 Tesla cars to be produced this year to be part of Tesla's decelerating demand.
While we've yet to know how Tesla's decline or success will go, the company is planning to appeal to a larger audience with its Model Y release. The late 2019 release of the Tesla Model Y crossover SUV is planned to be marketed as the company's affordable vehicle. It's also planned to take the number one spot off Toyota's RAV-4 when the new car is released.
After the Model Y, Tesla also a few electric trucks to be released namely the Semi and its own take on a futuristic pickup truck. For now, we'll have to see if Tesla's downfall could be due to the rising number of their cars in public.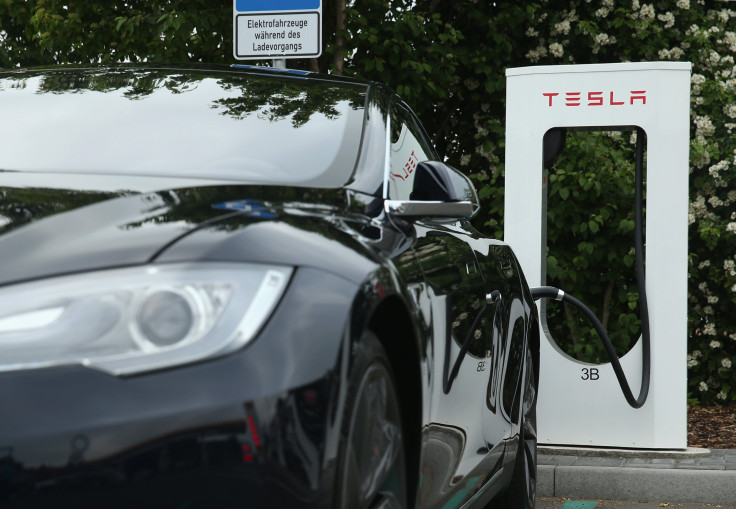 © Copyright IBTimes 2023. All rights reserved.