Tesla's Elon Musk Is No Longer The Richest Person In The World
Tesla CEO Elon Musk is no longer the richest person in the world since the drop in Tesla shares through the month of February. Former Amazon CEO and founder Jeff Bezos has regained his spot at No. 1.
Tesla saw its all-time high in shares in January when they were at $880 million but has seen a decline of over 20% since then.
A loss in shares means millions of dollars lost for the CEO, Musk, who rose to be the richest in the world just in January.
This week has been especially hard for the company due to the volatility of Bitcoin, which many large investors associate with Tesla because of the $1.5 billion Musk put into the Cryptocurrency, according to BBC. Bitcoin can also be used to buy Tesla's as well.
Bitcoin hit an all-time high of $57,000 on Sunday but has dropped below $48,000 since then. Comments from both Musk and US Treasury Secretary Janet Yellen could be direct reasons for the decline. Musk said the value did "seem high lol," and Yellen declared that it's an "extremely inefficient way of conducting transactions."
There are other reasons besides the connection to the currency that the Tesla shares have declined in the recent weeks, like other companies manufacturing electric vehicles and taking the Model Y Tesla off the market to fix various issues.
General Motors and Volkswagen are just two companies that have begun to focus more on all-electric vehicles, which are ultimately less expensive than any Tesla vehicles.
The Chevy Volt, which is an all-electric SUV has an MSRP of around $36,000, Chevy reports, while Tesla's Model Y, the cheapest car the company makes, has an MSRP of almost $42,000, Tesla reports.
Because of all of these setbacks for the electric car company, Musk has lost $15 billion of his net worth, Bloomberg reports.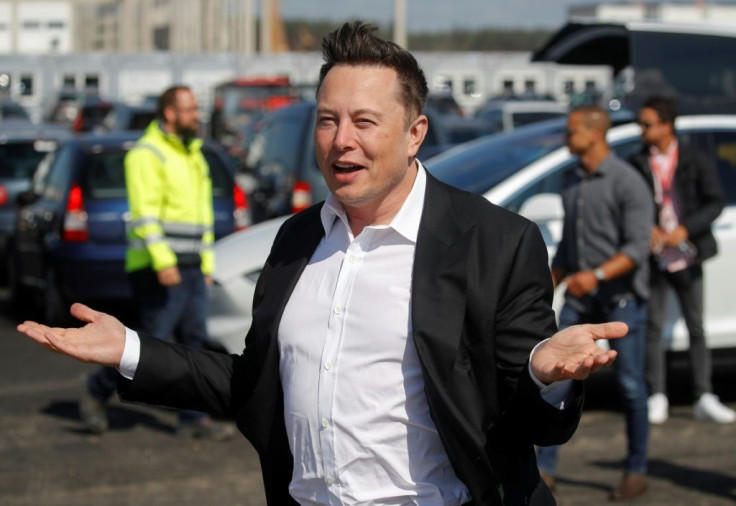 © Copyright IBTimes 2023. All rights reserved.