Texas Floods 2015: After Devastation, Houston Churches Turn To God For Support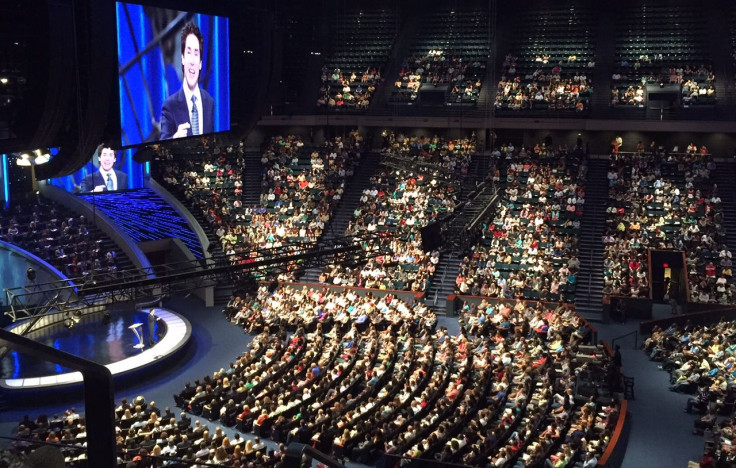 HOUSTON -- Days after heavy rains dredged a coffin from a church cemetery and killed more than a score of people across the state, the Rev. Terry Mackey of Riceville Mount Olive Baptist Church stood before his congregation Sunday morning and reassured members God would help them through the hard times. As remaining clouds skittered across the blue sky over Houston, Mackey's sermon quoted from Philippians 4:13: "I can do all things through Christ who strengthens me."
During the two-hour service, about 300 churchgoers clapped and waved their hands from wooden pews around the cavernous room as the choir belted out rousing songs. Mackey shouted his sermon in 10-word bursts, punching the air and pausing every few seconds to let attendees yell in agreement. Only days earlier, parishioners frantically searched through the church's cemetery to ensure their loved ones' coffins did not float away in the deluge.
After more than a week of devastating rains that claimed 30 lives in Texas and Oklahoma and destroyed 4,000 properties, hundreds of thousands of Texans filed into church pews Sunday, as they often do, to hear the Gospel, seek community and find answers. Texas is one of the most religious places in the nation, and home to more megachurches than any other state except California. With many neighborhoods still struggling to recover from overflowing rivers and flooded highways, faith leaders offered words of encouragement and hope Sunday across Houston, the nation's fourth largest city and one of the areas hardest hit by the flooding.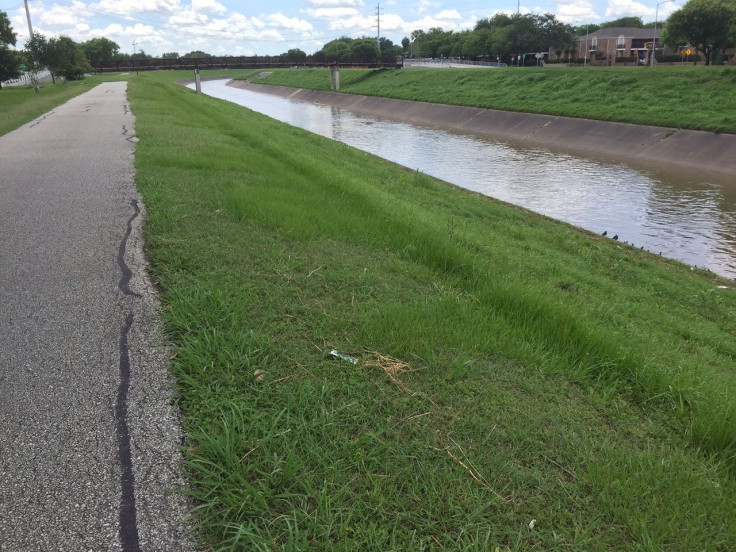 As Houston was ravaged by floods starting last weekend and continuing through Saturday night, church members here sprang into action. The Southern Baptists of Texas Convention sent 50 volunteers out to deliver food, Houston's First Baptist Church donated money to disaster relief and Riceville Mount Olive prepared for increased applications to its benevolence fund from which members can request financial aid for rent or bills.
"That's part of what we believe a church is supposed to do, is assist," said Deacon Reginald Fields of Riceville Mount Olive. "It's one of the foundations of Christianity to help those that cannot help themselves." Speaking slowly from an office inside the church, he continued: "Jesus Christ came and gave his ultimate that we might have and because of him, we feel an obligation to do the same. We realize we can't do it on the same scale he did, but we're called to do it."
In an arena a few miles away, superstar the Rev. Joel Osteen aimed to inspire the thousands who attended Sunday service at Lakewood Church, the nation's largest. Between rambunctious band performances and colorful light shows, Osteen solemnly preached about the purpose of pain. He urged churchgoers to believe in God's higher purpose and said God would look out for them.
"We just pray for Your comfort for their families," he prayed out loud on stage, eyes closed. "We pray that You will help those who have lost and they will recover all."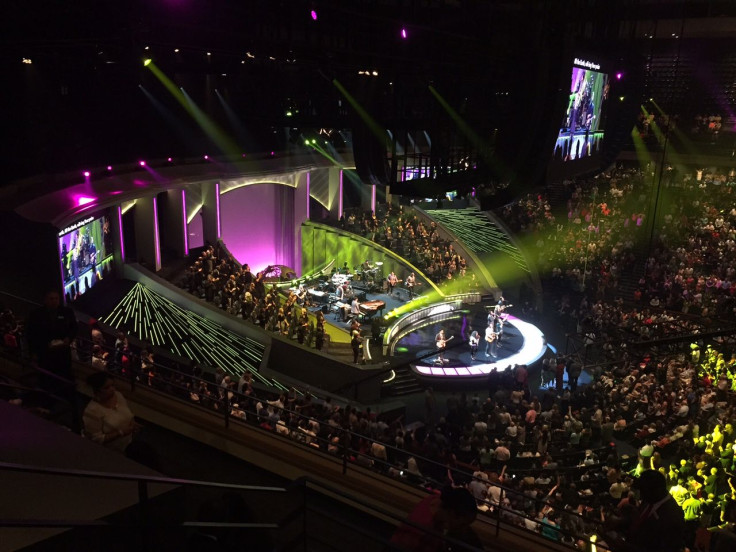 During the rain, drivers on Texas highways were forced to abandon their cars to floodwaters. Police pulled bodies from bayous amid mandatory evacuations. Rescue boats capsized in the surging water. Family members were reported missing.
The devastation was evident Sunday across many Houston neighborhoods. Signs along U.S. Highway 69 flashed warnings urging residents to beware of flooded roads and "turn around, don't drown." Grass medians in Meyerland were scored with tire tracks from drivers who'd hopped curbs to avoid the water, while residents of flooded houses along the murky Brays Bayou walked in and out of their homes, stacking black garbage bags, soaked couches and panels from ruined cabinets in piles on the sidewalk. Teenagers picked through the debris and carried home their finds on skateboards as drivers swerved around puddles.
In the city's many Christian households, spirituality played an integral role in how residents viewed the deadly flood.
For Arezo Javidi, 34, who works for T-Mobile, it put her troubles in perspective. After the Lakewood service, she stood in a nearby parking garage with a friend tapping her phone as she arranged to be picked up. She said attending Lakewood on Sunday reminded her that while everyone's struggle was different, they had a common purpose and place to recover. Javidi was not hit by the flood, but said she was glad to know the church was there if she needed it.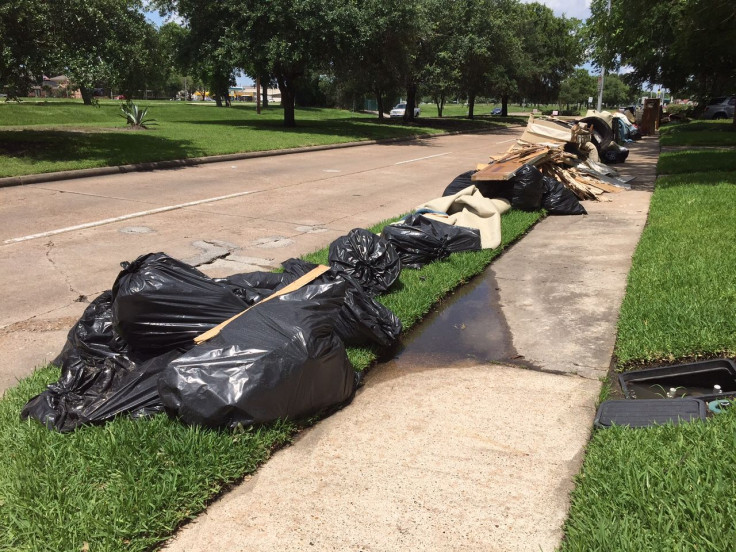 Nurse Brenda Belton, who sings in Lakewood's choir, said she remembered when the church helped people affected by Hurricane Ivan in September 2004. A Category 5 storm, Ivan caused an estimated $18 billion in damage and killed about 90 people.
Belton, who wore a black dress with hot pink lipstick to perform Sunday, has been attending Lakewood for more than 10 years. The Missouri City resident said she tried other churches but never felt God's presence as she does there. Even though Lakewood's congregation is big, Belton, 54, said she doesn't feel disconnected -- the choir throws picnics and parties that keep it cohesive.
Belton said she thought the flooding might just be part of God's plan. "You can make a choice to grow within pain or stay stuck," she said.
Eliot Williams, who has lived in Houston for 29 years, suggested God ordered the floods to Houston to send a message: Get to church. "Everybody has to have some type of support group," Williams, 57, said as he stood in the shade outside Lakewood's main entrance on Saturday. Whether that support means providing manpower to help tear up wrecked carpet, distributing canned goods or counseling is up to the individual, he said.
Williams wasn't in town for the floods but said he was sure Houston would bounce back from the disaster. He paused, then recalled an old saying about how it takes a village to raise a child. If that's true, Williams said, Houston's Christians "should be able to raise up an entire community."
© Copyright IBTimes 2023. All rights reserved.