Texas Murderer Kimberly McCarthy To Face Rare Female Execution On Tuesday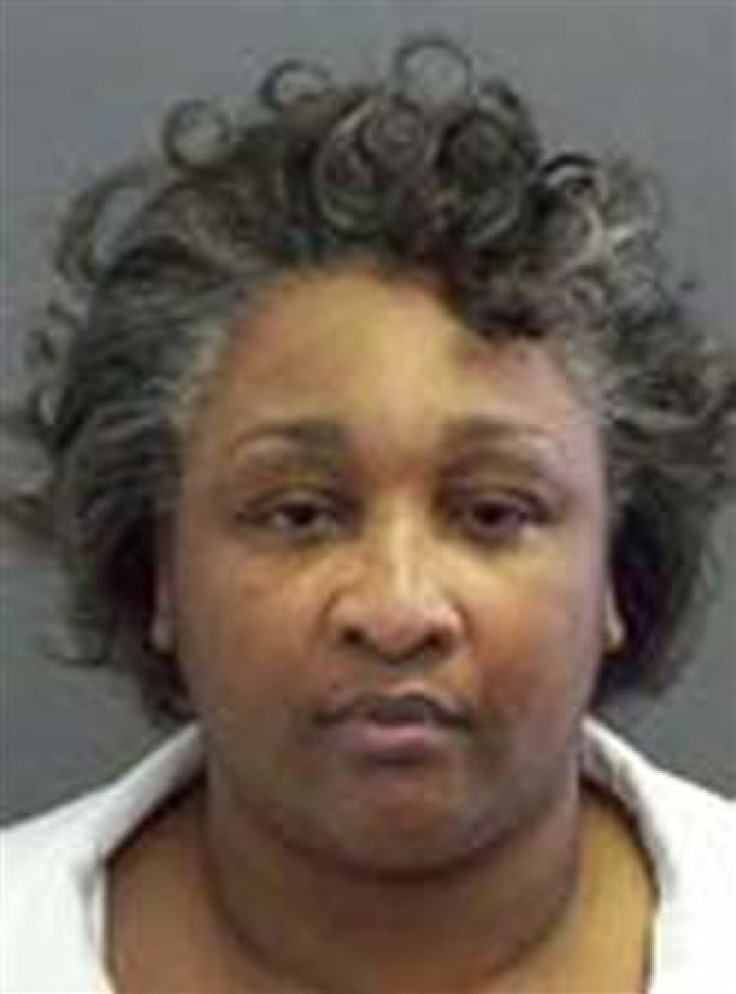 Kimberly McCarthy will become the first victim of a rare female U.S. execution in more than two years if she gets a lethal injection Tuesday in Texas as planned.
McCarthy, now 51, was convicted of stabbing a neighbor to death in 1997, and Reuters reports that the Death Penalty Information Center says the death sentence she received for the grisly crime will make her only the 13th woman to be executed in the United States since 1976, when the U.S. Supreme Court reinstated the death penalty.
McCarthy became infamous in the state of Texas when she was convicted of killing her 71-year-old neighbor, Dorothy Booth, inside Booth's home on July 21, 1997, after asking if she could come inside to borrow some sugar.
Booth, a retired college professor, was stabbed and bludgeoned to death by McCarthy after a struggle ensued between the two at her house in Lancaster, 15 miles south of Dallas, according to the Associated Press.
After killing Booth, McCarthy proceeded to cut off Booth's left ring finger and stole her diamond ring, which she sold to a pawn shop, Reuters reported.
The Texas attorney general stated that McCarthy also is a leading suspect in the bludgeoning murders of two other elderly women, according to Reuters.
McCarthy was convicted and sentenced to death by a Dallas County jury in 1998, according to Reuters.
The last time a woman was executed in the United States was when Virginia killed Teresa Lewis on Sept. 23, 2010, the Death Penalty Information Center said.
"Although women commit about 10 percent of murders, capital cases also require some aggravating factor like rape, robbery, or physical abuse," Richard Dieter, the organization's executive director, told Reuters. "It's unclear whether jurors or prosecutors may be more lenient in potential prosecutions of women, since there are relatively few."
KXAN News reported that on Jan. 7 the U.S. Supreme Court turned down a request to review McCarthy's case, leaving no chance for her to avoid the death penalty beyond the unlikely possibility of a last-minute stay from Gov. Rick Perry.
A number of anti-death penalty groups have mobilized in the hope of getting McCarthy's death sentence overturned, but they were unsuccessful.
More than 1,600 people signed a Change.org petition aimed at stopping McCarthy's execution, stating that her addiction to crack cocaine led her to commit vile acts that she "she lives with daily and is deeply remorseful for."
"We are asking that Kimberly's sentence be commuted. That the State of Texas show mercy!!" the petition reads. "Killing Kimberly will not bring the victim back. It will only create more suffering and heartache. More victims. She could be such a positive influence to others. God can use her to touch the lives of other women headed down the road to destruction."
The AP reported that McCarthy is the only one of 10 women on Texas' death row who has a scheduled execution date, adding that women are put to death at a much lower rate than men; in fact only three of the 482 people executed in Texas since it resumed the death penalty in 1982 have been female.
© Copyright IBTimes 2023. All rights reserved.