Texas, Oklahoma Wildfires: More Than 3 Dozen Homes Destroyed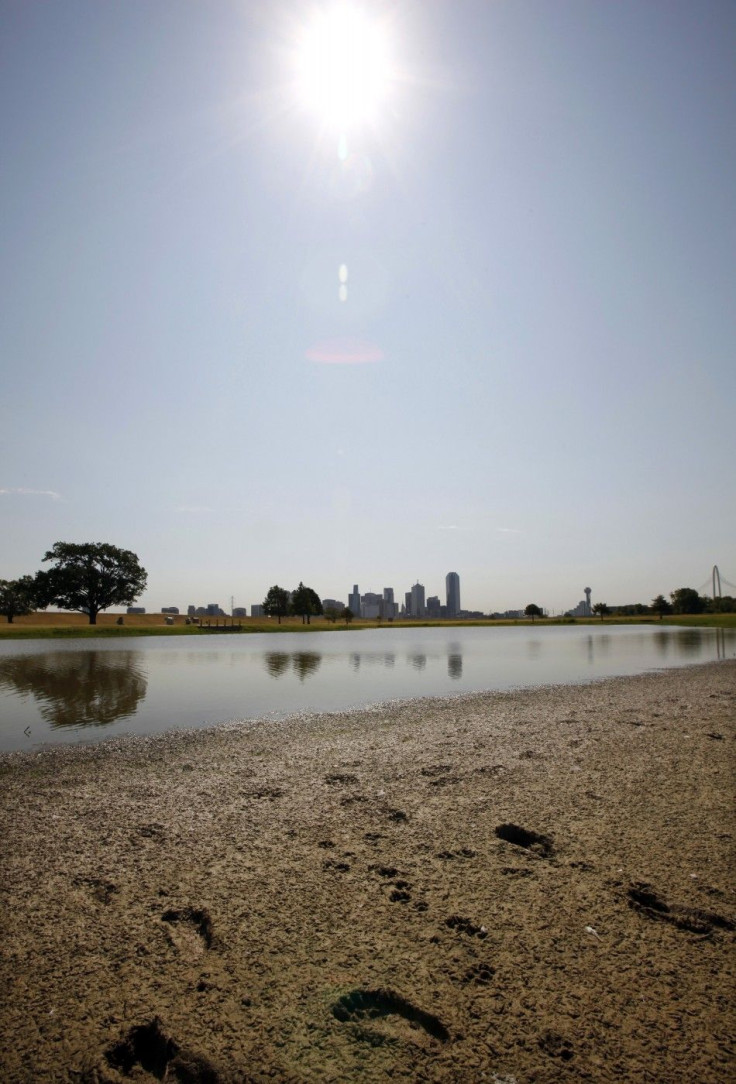 While Hurricane Irene dumped record rain on the U.S. East Coast and New York, a wildfire fueled by drought is affecting North Texas and Oklahoma City.
Strong winds spurred the fire in northeastern Oklahoma City, a more rural part of the state capital.
Central Oklahoma and northern Texas are under a red flag warning, signaling a combination of high to extreme fire danger and a fire weather pattern such as low relative humidity, dry and unstable air, and strong, shifting winds.
Texas remains on alert, as several fires have yet to be contained. The fire in the town of Watson in Burnett County has burned 6,200 acres, the Texas Forest Service said Wednesday.
"Unfortunately, there are about 20, 25 structures that have been lost," John Nichols, a Texas Forest Service spokesman told Washington Post. "There are another 125 structures that are being threatened near the Cliffs resort at Possum Kingdom Lake."
The wildfires in Texas and Oklahoma have destroyed at least 39 homes, forced evacuations and turned wooded landscapes into a blackened mess.
"The fire itself is pretty much out of control," Palo Pinto County Sheriff Ira Mercer told NBC. "This fire is not something that you can battle from the ground. The flames are jumping 150 feet in the air. It's not something you can put personnel in on."
Another fire in Nuding in Stonewall County, 10 miles northeast of Jayton, has been declared 60 percent contained after burning through 2,200 acres.
A complex of several fires, reportedly started when someone towed a smoldering barbecue pit, has been 60 percent contained in Coryell County after burning ,535 acres, the TFS said.
Another a fire 17 miles northwest of Beaumont was contained, according to the Texas Forest Service. It burned 275 acres.
We're in severe drought conditions, so just the tiniest little spark can start a wildfire, spokeswoman April Saginor told the AP.
© Copyright IBTimes 2023. All rights reserved.