Teyana Taylor, Ray Rice Rumors: Singer Denies Text Message Led To Janay Palmer Elevator Incident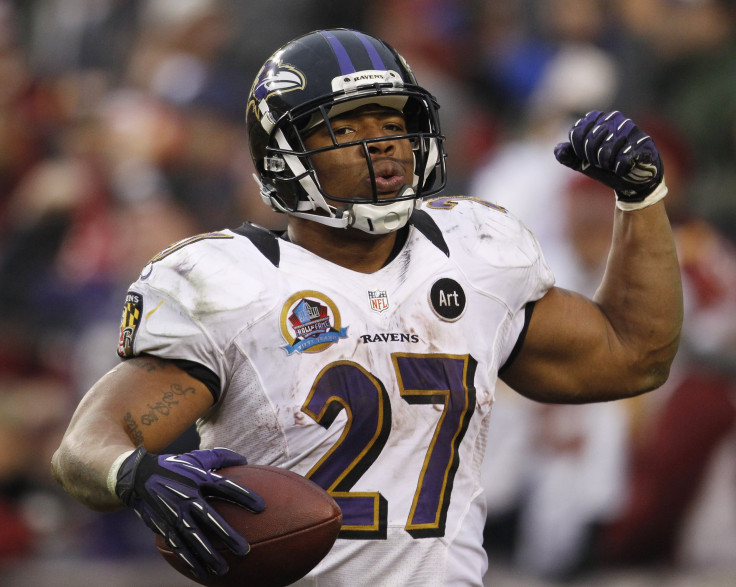 Teyana Taylor denied Wednesday that she had any role in the argument that led former Baltimore Ravens running back Ray Rice to knock Janay Palmer unconscious in an Atlantic City casino elevator. The 23-year-old singer dismissed the rumors, which were propagated by several gossip blogs this week, during an appearance on "Power 99," a Philadelphia radio station.
"No, the reason why they were fighting was because they both was dead a— wrong, not because anyone received no texts from me, because I ain't got nothing to do with that," Taylor said. "…This is a big matter. ESPN hasn't said my name, no sports blogs have said my name."
Taylor added that she and Rice are childhood friends, but reiterated that she had no part in his domestic dispute with Palmer, who is now his wife. "What I'm not gonna downplay is the fact that me and Ray, we used to live in the same building. We all grew up together. He used to date my best friend. I was just on the phone with her and she was laughing, like, 'Teyana, don't even feed into that,'" she said.
"I don't have nothing to do with that. I ain't never touched that man, and I ain't got no reason to lie. But what y'all not gonna say is that I was the reason why that happened in that elevator, cause I don't have anything to do with that," Taylor added.
Taylor's comments were made in response to a "blind item" posted by Baller Alert, which alleged that Palmer confronted Rice after she saw text messages from a "mystery socialite trying to persuade Rice to leave his family to be with her." Later, Bossip dug up tweets exchanged between Taylor and Rice, as well as allegations that Rice had bankrolled Taylor's business ventures.
The exact cause of Rice's dispute with Palmer was never revealed, but the former NFL star reportedly told Ravens officials that alcohol was a factor in the incident. The Ravens announced Monday that they had terminated the remaining three years on Rice's contract after previously unseen surveillance footage of his actions toward Palmer were made public. In addition, NFL Commissioner Roger Goodell said Rice would be indefinitely suspended from the league.
© Copyright IBTimes 2023. All rights reserved.