Thai King Bhumibol Adulyadej, World's Longest-Reigning Monarch, Returns To Hospital For Check-Ups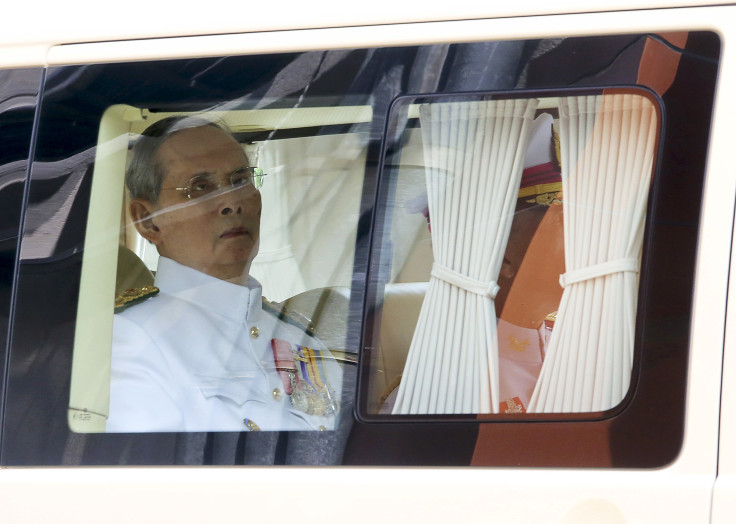 Thailand's King Bhumibol Adulyadej has been admitted to a hospital in Bangkok, just weeks after being discharged, the royal palace reportedly announced Sunday, adding that the 87-year-old king was undergoing tests at the Siriraj Hospital.
The news of King Bhumibol's return to the hospital gave rise to public concern over his health though the palace reportedly said that he showed a normal heartbeat and no respiratory infections. However, the statement did not reveal any other details about his health or for how long he was expected to stay in the hospital.
King Bhumibol, the world's longest-reigning monarch, has reportedly suffered from poor health for some years. He spent about seven months in the hospital after his gall bladder was removed in October. He made a brief public appearance in May at an event marking the sixty-fifth anniversary of his coronation in Bangkok. The king was later discharged from the hospital the same month alongside his ailing wife Queen Sirikit, the Sydney Morning Herald reported.
The king's popularity stems partly from his long reign, but he is also seen as a sign of stability in the politically turbulent country. King Bhumibol was crowned on May 5, 1950, after taking power in 1946 following the death of his elder brother.
© Copyright IBTimes 2023. All rights reserved.