Thailand Leader Prayut Says He May Stay In Power If Protests Disrupt Return To Democracy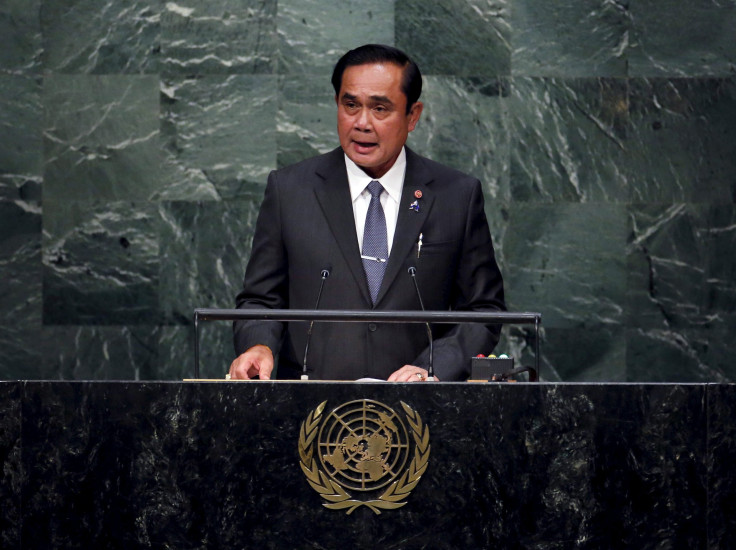 Thai Prime Minister Prayut Chan-o-cha, who came to power in a 2014 coup, said he may have to stay in office beyond a 20-month transition period if there are any protests before then, the Bangkok Post reported.
"Politicians do not have to be suspicious of me. [The media] writes every day that I intend to cling on to power. I must make it clear. If there is no peace and order, I must stay on," Prayut said at a meeting to the parliament, cabinet and three other top government bodies Wednesday, the Post said. "If there is no peace and order, I must stay on. "If there are attempts to bring people out [onto the streets], the movement leaders will be dealt with first."
Thailand Overview | FindTheData
One of those bodies, the National Council for Peace and Order, earlier this month laid out a 20-month plan to write a new constitution, get it approved by the people, update some laws and hold elections.
Thailand is racked with dissent after years of political turmoil, including several coups, and, according to the Council on Foreign Relations and others, the economic slowdown the turmoil has helped trigger. Thailand has cut this year's economic growth forecast to 2.7 percent, half its original forecasts, as the export industry that made it one of the region's strongest economies suffers from a China-led economic slowdown.
© Copyright IBTimes 2023. All rights reserved.