Thailand's New King: Maha Vajiralongkorn Expected To Take Throne After King Bhumibol Adulydej's Death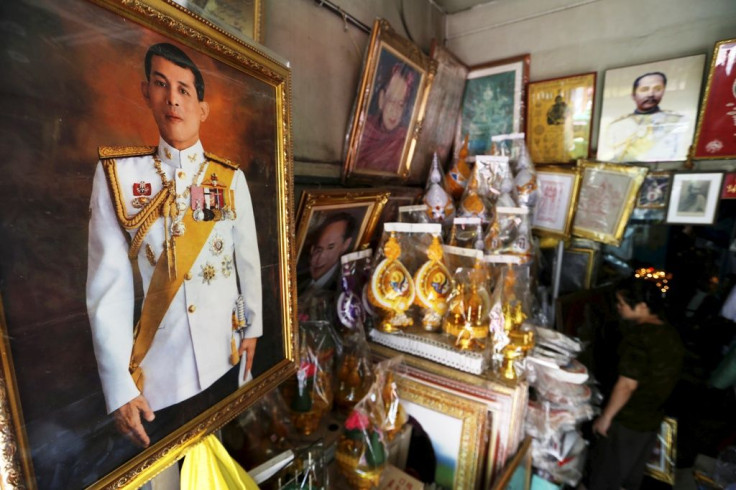 Thai Crown Prince Maha Vajiralongkorn is expected to formally accept an invitation by the country's parliament Thursday to take the throne, making him King Rama X — the tenth monarch in the 234-year-old Chakri dynasty.
The 64-year-old prince returned to Thai capital Bangkok from Germany on Thursday, two senior military officials told Reuters. He is required to formally accept the parliament's invitation in order for it to proclaim him as the country's new king.
National Legislative Assembly President Pornpetch Wichitcholchai will officially invite him to become king later Thursday. The prince is expected to meet Pornpetch Thursday evening after a Buddhist ritual marking 50 days of former Thai King Bhumibol Adulyadej's death. Vajiralongkorn's will then formally accept the invitation to become the king in a live telecast from the Grand Palace in Bangkok.
Bhumibol, who died on Oct. 13 at the age 88, appointed his second child and only son Vajiralongkorn as his successor in 1972. He was expected to ascend the throne the day Bhumibol died. However, Prime Minister Prayuth Chan-ocha said the crown prince asked to delay the succession so that he has time to mourn. Meanwhile, the royal duties have been looked after by regent Prem Tinsulanonda.
Unlike his father who was revered in Thailand as a demigod, Vajiralongkorn is not liked by majority of the Thai people due to several scandals linked to him. The crown prince, who has married at least thrice, has been involved in an international custody battle and is also reported to be in a relationship with a former flight attendant in Germany. Vajiralongkorn's name has also been linked to former Prime Minister Thaksin Shinawatra, who was exiled following corruption allegations.
The official coronation of Vajiralongkorn will be held only after the cremation of Bhumibol, who was the longest-serving head of the state in the world. The cremation will reportedly take place next year.
© Copyright IBTimes 2023. All rights reserved.