Tharanga Goonetilleke: A Sri Lankan Soprano Shatters Stereotypes About South Asians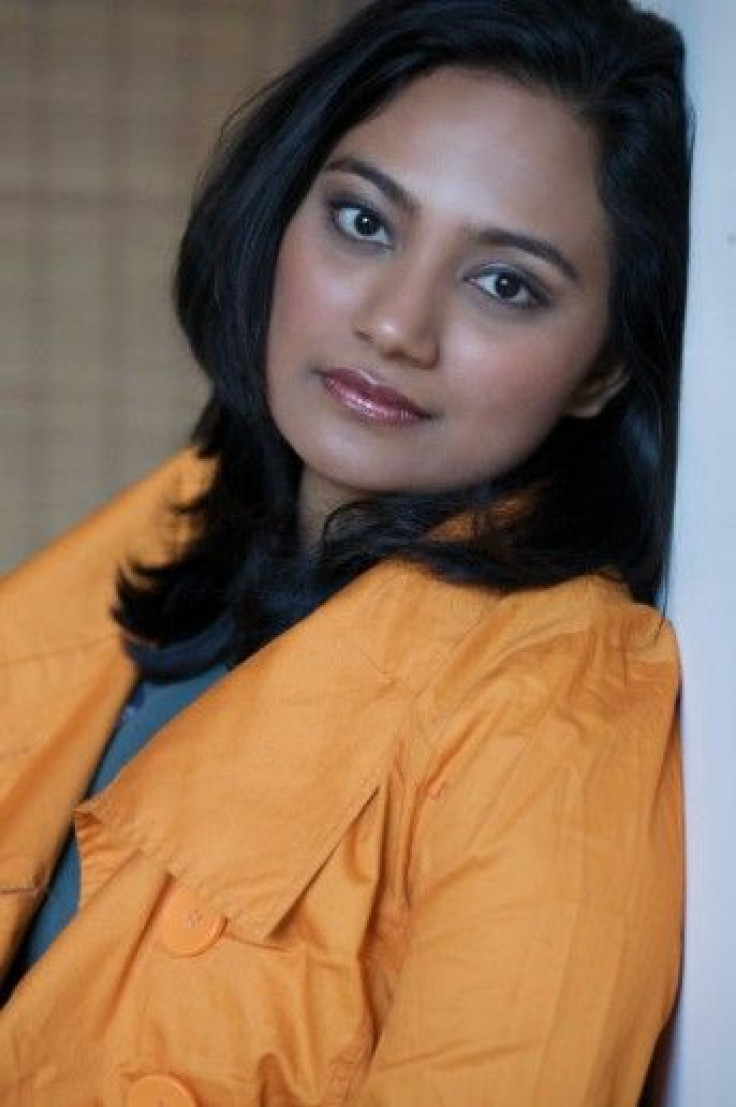 South Asian immigrants and their descendants in Western countries are usually stereotyped as doctors, software engineers, or accountants (among the professional classes) or convenience store operators, taxi drivers and gas station owners (among the blue-collar classes).
But some South Asians have entered into fields far removed from the aforementioned vocations and excelled to such a point that they could inspire others to follow them on roads less taken.
Tharanga Goonetilleke, a native of Sri Lanka, is such a person – she performs in opera. The soprano, who studied at the famed and prestigious Juilliard School in New York City (where she was the first Sri Lankan woman ever admitted), has enchanted audiences around the world. Indeed, she has appeared in leading roles in productions of "La Boheme" (by Giacomo Puccini); "Die Zauberflöte" ["The Magic Flute"] (by Wolfgang Amadeus Mozart); "Iphigénie en Aulide" (by Christoph Willibald Gluck), "Ariodante" (by George Frideric Handel), and as Blanche in "Dialogues of the Carmelites'' (by Francis Poulenc), among many others.
How did a young lady from Sri Lanka ever come to conquer the formidable Western art form of opera? Now based in Jersey City, N.J., Goonetilleke kindly spoke to International Business Times to discuss her career.
IB TIMES: Tell me about your background – where you were born and grew up? If you were born in Sri Lanka, do you have any memories of the civil war between Tamils and Sinhalese?
GOONETILLEKE: I was born in Badulla, Sri Lanka. I grew up in Ratmalana, a town right outside of Colombo. I do have many unpleasant memories of the war. But first, it is important to note that the war was not between the Tamils and Sinhalese, it was between the Tamil terrorists and the Sri Lankan government. It needs to be stressed that the two races were not enemies -- and not all Tamils belonged to terrorist groups.
My experience with the war, compared to many who lived in the war-torn areas, is very limited. I remember a few times each couple of months there used to be bombings in the Colombo area and schools would close or the roads were blocked off or there was a curfew during certain hours in the evenings. I remember thinking that it could have been any one of us on the road when those bombs went off and we could have been among those who got killed. So, in some way, I grew up feeling very grateful for being alive, which most people, I feel, take for granted.
IB TIMES: How did you get interested in opera, and when did you decide to pursue it as a career?
GOONETILLEKE: I got interested in the operatic style of singing after having heard a CD of [New Zealander Maori soprano] Kiri Te Kanawa, when I was about 13 years of age. Although I knew that singing was what I was most passionate about all my life, I never considered it to be a career option since in Sri Lanka there is no scope for such a career.
However, every opportunity I got to be on stage whether it was through school or through other concert organizations, I have been singing since I was a child. Singing as a career of my choice only became a reality after I got the opportunity to move to go to college in the U.S. to formally study music and nurture my gift of singing. (However, the South Asian in me also studied chemistry, physics and biology as a backup while in college – I ended up with a minor in biology along with my major in music, which most people find to be an unusual combination.)
IB TIMES: You have already had an extraordinary career as a soprano – but are there many other South Asians (Indians, Pakistanis, Bangladeshis, as well as Sri Lankans) in this every elite field of endeavor in the West?
GOONETILLEKE: I know of no more than a handful of artists from my part of the world pursuing this career. I am proud to say that my sister Eranga Goonetilleke is one of them. She is currently on the faculty of Converse Pre-College-Lawson Academy of the Arts in South Carolina.
IB TIMES: Sri Lankans are renowned for their hospitality, great cuisine, tea plantations and the beauty of the island – but is opera popular on the island?
GOONETILLEKE: I can't say that the word "popular" can be used for opera in any part of the world. In contrast to pop music (the word "pop" derives from "popular"), the world of opera and its audience are much smaller. In Sri Lanka it is an art that is known and experienced by quite a small audience and there aren't any opera houses or opera companies there. However, there is some strong interest in the art, more than ever before, and at present the art of operatic singing is mostly enjoyed by audiences in the urban areas when artists from abroad make concert appearances.
The local community also puts on shows in this style, but there aren't as many such opportunities as yet. But, it has shown a bit of growth in the recent past.
IB TIMES: Are you a celebrity in Sri Lanka? Have you performed there?
GOONETILLEKE: A celebrity? Well, it is not exactly a question that you should ask an artist, but let me try. If I break it down: Have I been on magazine covers? Yes. Have I been in pretty much every prominent newspaper? Yes. Do people who are interested in classical music in Sri Lanka know of me or have seen me perform, and do I have fans? Yes.
I perform in Sri Lanka whenever I am able to when I visit my parents. I perform on recitals or with the Symphony Orchestra of Sri Lanka. It doesn't happen too often since when I visit home, I prefer to spend time with family instead of being in rehearsal most of the time. But, I do make it a point to at least hold master classes and give lessons, if not a concert, as a contribution to my homeland.
IB TIMES: I know you have performed across the U.S. and Europe, but have you also appeared in operas in India or other parts of Asia?
GOONETILLEKE: Yes, I have done concerts in India (Bangalore, Delhi and Kolkata) and in South Korea (Seoul).
IB TIMES: As a person of South Asian descent, have you faced any prejudice in this field? That is, were there certain parts you may have been turned down for because of race and ethnicity?
GOONETILLEKE: I have been fortunate enough to not have had to face such a situation. I also believe that if one has that kind of fear of how people may view you because of skin color or ethnicity, it can show in your attitude and perhaps even turn into an insecurity. When I perform or sing an audition, I don't view myself as any different from all the rest of them. I think that helps everyone to view me as no different from them. The obvious differences simply make me unique and exotic. It is all in your own view of yourself. At least, that has worked for me, personally.
IB TIMES: Do you expect to see more South Asian kids enter this very difficult artistic field?
GOONETILLEKE: I do expect to see more South Asian kids enter the field. But I don't expect a sudden increase in the numbers. There is a lot of talent and potential, it is just that a lot of stars have to be aligned for young people to even have a chance at such a career. I speak purely from first-hand experience. For starters, if not for generous scholarships that I have received in pursuing my degrees in the U.S., both at Converse College and at Juilliard and also the president's fund of Sri Lanka, none of this would have had a chance of happening.
IB TIMES: Opera has an image (at least in the U.S., not so much in Europe) of being an "elitist" art form that caters to the wealthy. Do you think this is an unfair characterization?
GOONETILLEKE: Well, it is a misconception. The problem is that people don't know what opera really is -- I mean the experience of it. It is usually in people's nature to avoid things that they don't know much about if the absence of it doesn't interfere with their daily lives. The tickets can be expensive to go to the opera, but they also have cheap tickets if people are interested enough and are curious enough to explore the medium.
Sometimes going to the opera can be cheaper than going to the movies. I strongly feel that, if people in general take a moment to see what opera is actually about, it will open up an entire world to them that they were missing out. Definitely in the U.S. today, opera is for everyone, young, old, rich, and poor.
IB TIMES: Is opera as competitive as theater and film acting?
GOONETILLEKE: Yes, it is a very competitive field. Any concert or opera that one gets to perform in are cast by auditions that are held seasons ahead of time after hearing hundreds of other artists. On top of being a competitive field, it is also a very subjective one. This makes my job difficult but it also makes it all the more exciting!
© Copyright IBTimes 2023. All rights reserved.