Is There A Vaccine For The Zika Virus? Pfizer, Johnson & Johnson, Merck Are Exploring Developing One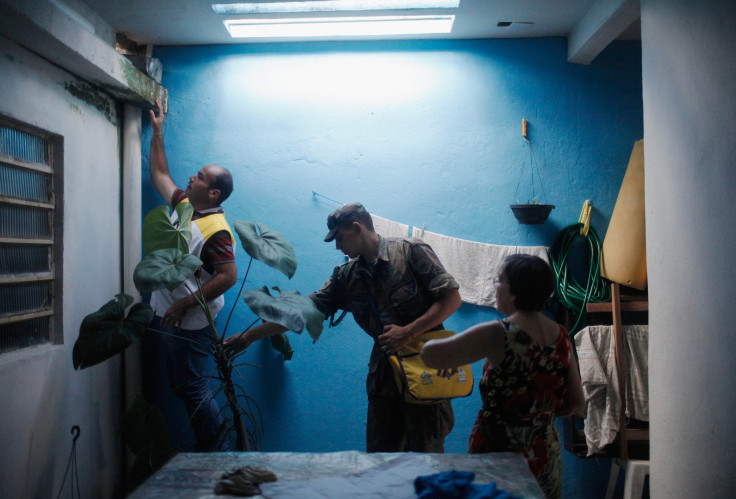 Pfizer, Johnson & Johnson and Merck & Co. have added their names to the growing list of pharmaceutical companies looking into developing a vaccine for the Zika virus, Reuters reported Wednesday. French drugmaker Sanofi said Tuesday that it has started working on creating a vaccine, while Japan-based Takeda Pharmaceuticals said it had a team investigating such a project.
But the companies were careful not to state or even imply that they would actually be developing a vaccine, or what their explorations might result in.
"Pfizer is currently analyzing its existing vaccines portfolio in response to the Zika outbreak to see where we might be able to play a role," Sharon Castillo, a spokeswoman for the company, told Reuters.
Paul Stoffeels, chief scientific officer for Janssen, the pharmaceutical unit of Johnson & Johnson, said that the company was simply evaluating whether its existing tools could be used in the fight against Zika. He told Reuters, "At this stage, it is premature to say how long this might take or speculate on the outcome."
Zika Virus Around the World | HealthGrove
The World Health Organization said Monday that the Zika virus outbreak constituted a "public health emergency of international concern," based on a strongly suspected but unproven link between the virus and babies born with microcephaly, a birth defect where newborns have abnormally small heads that can lead to disability and developmental delays.
Even with this rising interest from drug companies, researchers have warned that developing a vaccine could take years. Anthony Fauci, the director of the National Institute of Allergy and Infectious Diseases in the United States, said Thursday that "we will not have a widely available, safe and effective Zika vaccine this year, and probably not in the next few years."
A vaccine for the Dengue fever, which is in the same family of viruses as the Zika virus and is borne by the same breeds of mosquito, took 20 years to develop and cost $1.65 billion. Developed by Sanofi, it was approved in Mexico in December.
© Copyright IBTimes 2022. All rights reserved.
FOLLOW MORE IBT NEWS ON THE BELOW CHANNELS