US Is Probably Safe From A Zika Virus Outbreak — Except The South
A discarded tire by the side of the road here, an undrained culvert there — it doesn't take much for water to pool into little havens where disease-carrying mosquitoes can breed and prosper. The problem is especially acute among poor communities in the American South, where in recent years, poverty and climate have combined to subject residents to a rash of tropical diseases — Chagas disease, dengue fever, chikungunya — that have left other parts of the United States relatively unscathed.
Now, the American South may be facing yet another disease, one that doctors find especially disturbing: the Zika virus. An outbreak of the mosquito-borne virus, which is associated with birth defects and possible neurological problems, has spread across South and Central America in the past year. U.S. officials have sought to quell fears about the direct risk to Americans, highlighting the fact that no one has actually been infected in the United States so far and that the greatest risk to Americans right now is to people who travel to countries where it has been transmitted. But if outbreaks of the disease do occur in the U.S., sections of the impoverished South are most likely to be slammed, a region that public health officials and medical experts describe as woefully underprepared to combat it.
"The Gulf Coast has the greatest vulnerability," said Dr. Peter Hotez, dean of the National School of Tropical Medicine at Baylor College of Medicine in Texas. The area is home to both species of the mosquito that can transmit the virus, and many people constantly also travel to and from South and Central America from there. Perhaps the most important but overlooked factor, he added, was the region's poverty.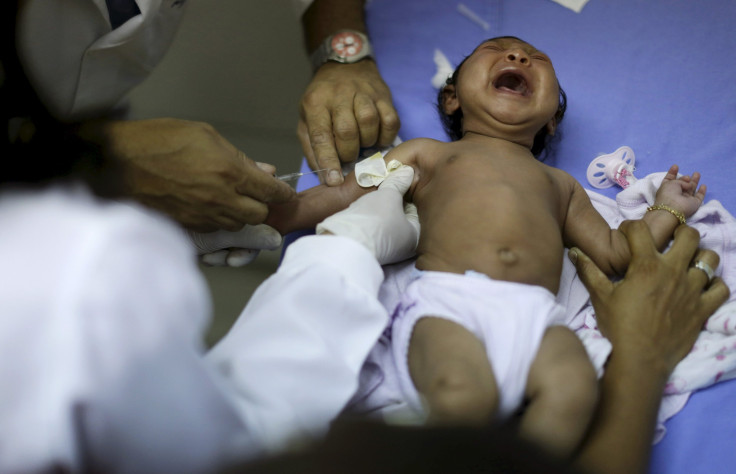 "You've got this hidden poverty scattered throughout, and those are the regions I worry most about," said Hotez. "Their standard of living makes them more susceptible to mosquito bites," he said, adding that poorer people are more likely to live without basic household items like window screens to keep out bugs or amenities like air conditioning units that allow them to keep windows closed.
Those areas are also more likely to have poor sanitation that would allow mosquitoes to thrive. In the Mississippi Delta, for instance, living in shabbier housing and in greater proximity to wet and swampy areas has been linked with higher rates of malaria, which is also transmitted by mosquitoes, according to research Hotez has done.
Zika Virus Around the World | HealthGrove
Two species of mosquitoes, Aedes aegypti and Aedes albopictus, transmit the Zika (pronounced ZEE-kah) virus, which was first identified in 1947 in Uganda's Zika forest. Since then, it has slowly spread around the world, hitting parts of Asia and the Pacific islands before eventually reaching the Americas.
The outbreak in South America dates back to May 2014, when the first locally transmitted case was reported in Brazil. By the fall of 2015, doctors there reported a spike in cases of microcephaly, a rare, serious birth defect.
At least 21 countries have reported cases of people contracting the virus within their borders. Margaret Chan, the director-general of the World Health Organization, has called the Zika outbreak "one of alarming proportions."
Officials at the U.S. Centers for Disease Control and Prevention, or CDC, have sought to assuage fears among Americans. "For the average American that's not traveling, this is not something they need to worry about," Anne Schuchat, principal deputy director of the agency, said in a call with reporters Thursday.
Four out of five people who contract Zika never even show symptoms, she said, and those who do acquire it usually have mild symptoms — a fever, joint pain, a rash — that subside after a week. Because of the risk of birth defects, women who are either pregnant or trying to be are the ones who most need to avoid catching it.
In the U.S., the only reported cases of Zika virus have been in people who traveled outside the country. But limited outbreaks of the disease in the United States were "possible, even likely," Schuchat said, and in that event, controlling populations of the mosquitoes that transmit them could pose a problem.
"You don't need huge amounts of mosquitoes to be able to have a mosquito infect a person," she said, adding that it was easier for mosquitoes to move among victims in areas that are crowded, with poorer living conditions.

If people are infected, doctors and public health officials in southern states labeled most at risk are nowhere near ready to recognize, much less treat, patients, Hotez, the Baylor College dean, said. "They're not aware at all,­" he said. "There's an overall lack of awareness of tropical diseases and how they manifest."
If an outbreak did occur in the U.S., Zika virus would not be the first tropical disease to affect people living in the band of southern states stretching from California through Texas and up to South Carolina. Other debilitating diseases, like Chagas disease, dengue fever and schistosomiasis, which inflict on victims everything from heart disease to organ failure to blindness, are on the rise in that part of the country. An estimated 300,000 people in the U.S. have Chagas disease, which causes heart failure, while outbreaks of dengue fever, severe forms of which can be fatal, are on the rise in the U.S., most recently in southern Florida from 2009 to 2011.
"The Gulf Coast states are home to some of our nation's poorest and most socially vulnerable communities," Jeffrey Buchanan, a senior domestic policy adviser for the nonprofit Oxfam America, said. "It is often those poorest and most marginalized communities who lack access to the resources to respond."
Population Below the Poverty Line (2010) | MooseRoots
Faith Whittier, an obstetrician-gynecologist at Legacy Community Health, a federally qualified health center with clinics in the Houston area, said Legacy recently sent a memo to patients, warning pregnant women not to travel to the 20 or so countries and territories on the CDC's Zika warning list.
"We don't have a lot of experience in mosquito-borne illnesses," Whittier said. Right now, the center, which she said has a high number of patients from South and Central American countries, is simply trying to increase patients' awareness of the Zika virus. If an outbreak were to occur, she said she would be "very concerned," because for pregnant women, the implications of contracting Zika could be life-altering.
"This is a lifetime," Whittier said. "If you have a baby with microcephaly, that's a lifetime of disability."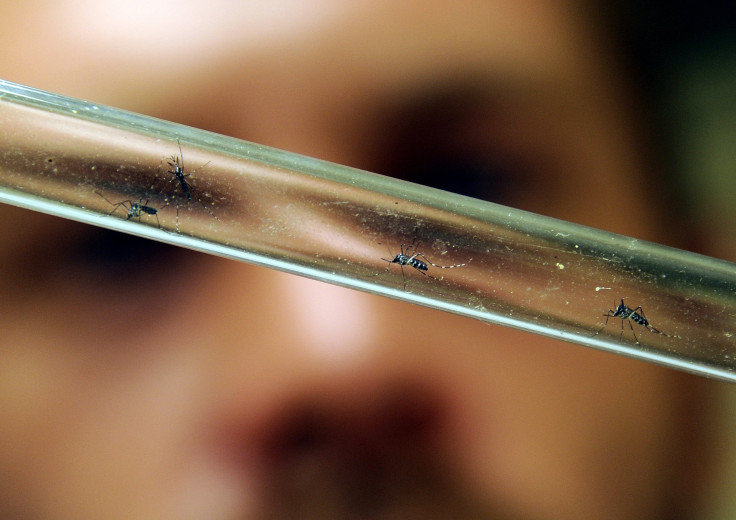 © Copyright IBTimes 2023. All rights reserved.
FOLLOW MORE IBT NEWS ON THE BELOW CHANNELS