These 3 Tropical Locations Are Now Safer For Travel, CDC Says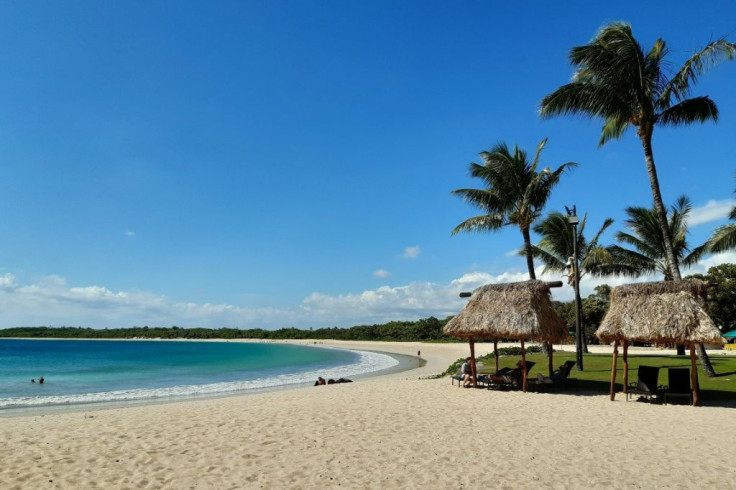 As COVID cases improve in certain parts of the world, the Centers for Disease Control and Prevention (CDC) has made some changes to its travel advisory warnings for Americans.
Three tropical locations were moved down from the highest risk category to the Level 2 "moderate" risk list on Monday, signaling that their COVID situations have improved.
The three places downgraded to the Level 2 category include the Southern Pacific nation of Fiji and two locations in the Caribbean – Saint Kitts and Nevis and Sint Maarten. Also seeing a move to the Level 2 category was the Middle Eastern country of Kuwait.
Last week, Sint Maarten was listed in the CDC's "unknown" category, where details about its COVID situation were considered unreliable. Saint Kitts and Nevis, Fiji, and Kuwait were previously listed in the Level 3 "high" risk category.
The CDC is currently monitoring about 235 nations for COVID cases, with its Level 3 category deemed its highest risk level for the virus. A Level 3 nation has more than 100 COVID cases per 100,000 residents reported in the past 28 days.
Previously, the CDC listed some nations as Level 4 "very high" risk but has now reserved that list for locations that have extreme COVID cases, the emergence of a new variant, or a collapse of a healthcare system. There are no destinations listed in the Level 4 category currently.
The CDC's Level 3 category also includes places such as Mexico, most of Europe and the Caribbean, Brazil, Canada, and Australia.
The CDC's Level 2 category is reserved for locations that have between 50 to 100 COVID cases per 100,000 residents over the past 28 days.
Other places listed in the Level 2 category include Indonesia, India, and South Africa.
Also seeing changes on Monday were four destinations that were moved to the Level 1 "low" risk category, which includes place that have 49 or fewer COVID cases per 100,000 residents over the past 28 days. These changes include the addition of Cape Verde, Mauritania, Morocco, and Namibia.
Other locations sitting in the Level 1 category include Tanzania, Egypt, China, Nigeria, and Uganda.
The CDC also has several locations listed in its "unknown" category, which remained unchanged on Monday. Some places in this category include Vietnam, Ethiopia, and Hungary.
The CDC recommends being up to date on all vaccinations before traveling but warns that "Even if you are up to date with your COVID-19 vaccines, you may still be at risk for getting and spreading COVID-19."
© Copyright IBTimes 2023. All rights reserved.
FOLLOW MORE IBT NEWS ON THE BELOW CHANNELS