Think The Whole World Is Honoring Mandela? Not These U.S. Conservatives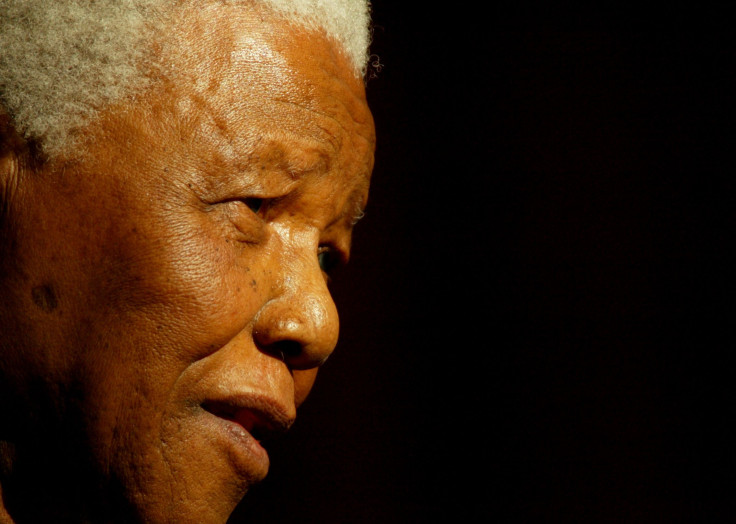 On Tuesday, world leaders and public figures from across the globe gathered in Johannesburg to pay tribute to the late Nelson Mandela, South Africa's first black president and revered anti-apartheid crusader. For what seemed like the first time in years, Democrats and Republicans were united -- in their tributes to Mandela. At the memorial service, the climate of respect for Madiba was so deep that President Barack Obama even shook hands with Cuban President Raul Castro. So of course Mandela's death has inspired similar feelings among Americans themselves. Or has it?
Sadly, no. As conservative politicians like Newt Gingrich, Ted Cruz and Marco Rubio took to Facebook and Twitter to honor Mandela, some of their constituents did the opposite. Such posts were flooded with highly rated comments calling Mandela a Communist, killer and liar, and accusing these same conservative politicians of getting into bed with the supposed secret Communist terrorist menace symbolized by the Nobel Peace Prize-winning Nelson Mandela.
Soon after Mandela's death on Thursday night, Gingrich wrote a short, deeply felt tribute to Mandela, calling him "one of the greatest leaders of our lifetime" and "the father of an integrated, democratic South Africa." Alarmingly, many of his supporters were enraged by Gingrich's support for Mandela. Many of their attacks on Gingrich and Mandela were racial in nature.
"He hated America, Newt. Quit pandering to the blacks," wrote one commenter.
"Come on Newt. He was a communist and a murder similar to our currant [sic] president. Are you too being baffled by the main stream media," wrote another.
Backlash against Gingrich from his supporters was so great that the former speaker of the House and Republican presidential candidate felt compelled to write an even longer separate post, praising Mandela and asking his commenters what they would have done in his place. Gingrich even went on to discuss his horror at the comments on CNN.
"If you had been imprisoned for 27 years, 18 of them in a cell eight foot by seven foot, how do you think you would have emerged? Would you have been angry? Would you have been bitter?" Gingrich asked. "Nelson Mandela emerged from 27 years in prison as an astonishingly wise, patient, and compassionate person… Before you criticize him, ask yourself, what would you have done in his circumstances?"
Still, Gingrich's most hardcore supporters refused to listen.
"[Mandela] didn't turn S. Africa into a place of equality. He flipped the roles and has now made it racist toward all white people... So I am sorry Mr. Gingrich, but I will never honor a butchering communist," wrote one commenter --who clearly has no idea what apartheid entailed, or of what South Africa has become.
"Mandella and Fidel Castro were best friends. That's all I need to know. That and Obama woshiped [sic] him. 'nuff said," another claimed.
Gingrich was far from the only Republican to suffer a major backlash over supporting Mandela. Sen. Ted Cruz of Texas wrote that Mandela "will live in history as an inspiration for defenders of liberty around the globe," and it wasn't long before his supporters, too, let loose a torrent of racially charged, supposedly anti-Communist nonsense.
"Why don't all you Mandela lovers head on over to South Africa and see what's going on now that 'Mandela's people' have control of the nation… Get out and go mix with the people, experience what life is really like. Especially if you're white," wrote a commenter.
"He was also a huge supporter of abortion! Don't put him too high up! Careful Mr Cruz," one commenter wrote. Another replied, using some of the most obvious racist code words, "It's the one thing Mandela got right. Abortion among his supporters improves humanity as a whole."
Even House Speaker John Boehner, R-Ohio, received similar hate after praising Mandela's "perseverance in fighting the apartheid system."
"glad he's dead," wrote a succinct poster.
"John, from your comments does it mean you support communism and the killing of white people," asked another commenter.
© Copyright IBTimes 2023. All rights reserved.