Think Your iPhone 11 Is Secure? FBI Cracks Through Apple's 'Walled Garden,' Again
KEY POINTS
DOJ and FBI have been pushing for unrestricted access to iPhones
According to a new DOJ report, the FBI has cracked an iPhone 11
The agency pulled data from the iPhone using forensics software Cellebrite
The iPhone's security system or a "walled garden" as it is called has been in contention with the Department of Justice since the 2015 San Bernardino shooting.
While both the DOJ and FBI pressing Apple to provide unrestricted access to its iPhones, they have also been using other ways to crack through Apple's famous security shield.
The DOJ has revealed in a letter to Manhattan District Judge J. Paul Oetken that it was able to pull text messages and notes from an iPhone 11 seized from Lev Parnas, an associate of Trump Lawyer Rudy Giuliani.
The data was pulled after Parnas refused to comply with data requests from the House Intelligence Committee.
"Parnas declined to provide the password to his devices, which is, of course, his right, but which required the FBI to spend nearly two months unlocking the iPhone 11," the letter stated.
According to Motherboard, the law enforcement agency used the forensics software Cellebrite to crack into Parnas' phone. Cellebrite is an Israeli firm, which is famous for cracking into iPhones. It can pull information including calendar entries, call logs, contacts, text messages, notes, files and other information from the iPhone.
Motherboard previously reported that the government has spent millions of dollars on Cellebrite products to get access to devices.
The data revealed from the crack is expected to be used in the impeachment proceedings of President Donald Trump. The released files show that Parnas had tried to set up a meeting between Giuliani and Ukrainian President Volodymyr Zelensky.
The government has been locking horns with Apple for unrestricted access to its iPhones in criminal cases such as the 2015 San Bernardino shooting and the recent Pensacola naval base shooting.
However, Apple has had the same stance since the San Bernardino shooting, if it grants any such 'master key' to the FBI, it will put the privacy of millions of iPhones at risk.
Yet, given both the cases, it doesn't seem implausible that law enforcement or anyone who can afford Cellebrite tools can get access to your iPhone.
The "Walled Garden" has begun to be scaled.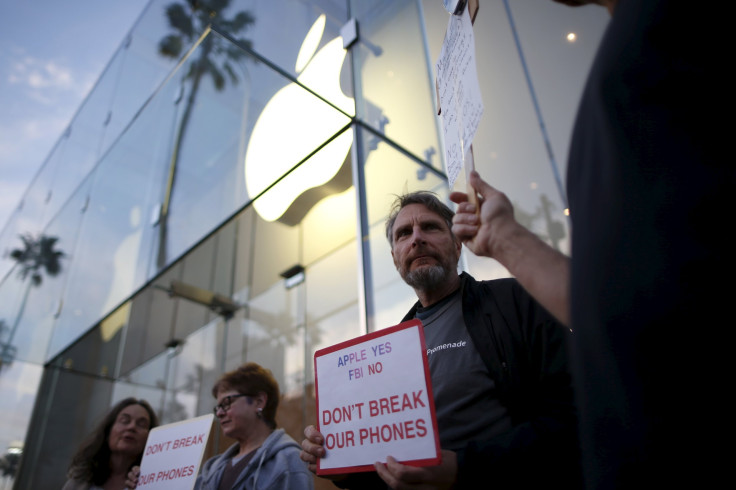 © Copyright IBTimes 2023. All rights reserved.