Thousands Flee Gaza After Israel Warns Of Possible Escalation, Death Toll Crosses 170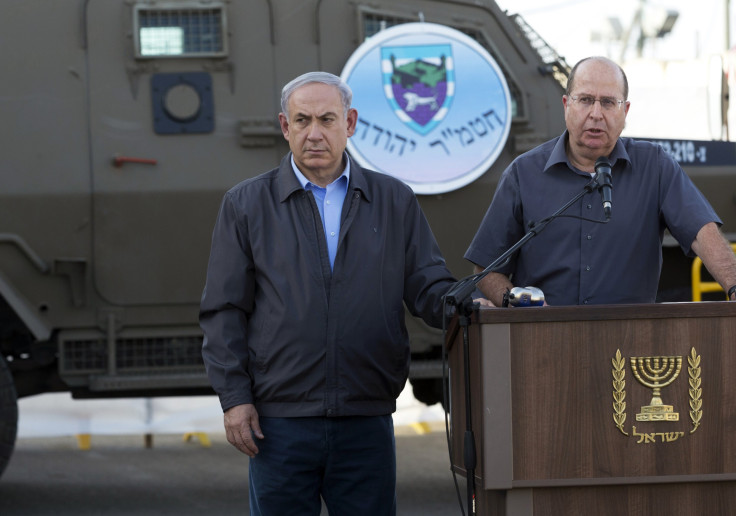 Update as of 7:30 a.m. EDT: Israeli troops shot dead a Palestinian protester near Hebron in the West Bank early on Monday morning. According to reports, 11 others were injured in confrontations between the Israel Defense Forces, or IDF, and civilians in Hebron, Bethlehem and Ramallah.
Meanwhile, Israeli Defense Minister Moshe Ya'alon said in an IDF briefing that Hamas had "suffered great damage" and that IDF will "make Hamas regret that they embarked on a round of fighting with Israel." Referring to rocket fire from Syria and Lebanon, Ya'alon stated that Israel would "respond aggressively" against such attempts.
At least 172 Palestinians have been killed and close to a thousand have been injured since the start of Israel's Operation Protective Edge Tuesday, BBC reported Monday.
While Israel claimed that it is only targeting "Hamas militants and terror sites," the United Nations Relief and Works Agency, or UNRWA, stated that more than 77 percent of those killed in Israeli raids were civilians.
More than 17,000 people have reportedly fled the northern parts of Gaza since Sunday following Israel's announcement of an escalation in attacks. This includes about 800 Palestinians holding dual citizenship who began leaving Gaza on Sunday through the Erez crossing in the north.
Chris Gunness, a UNRWA spokesperson, stated that the agency had doubled its capacity to 20,000 from 10,000 in order to accommodate the displaced people.
On Sunday, the Israeli military had warned residents in and around the northern border town of Beit Lahiya that it was planning to intensify air strikes on Monday. However, at the time of reporting, there were no reports of any major attacks involving casualties in the north.
Meanwhile, officials of the Israeli Defense Forces, on Monday, claimed that they had shot down an unmanned drone near the southern coastal town of Ashdod, in the first such event since the beginning of the seven-day old operation. The alleged drone attack comes just hours after rockets were fired from Syria on the border region of Golan Heights, and the Israeli navy is reportedly searching for the drone's wreckage.
U.N. Security General Ban ki-moon, in a statement issued Sunday, urged Israel and Hamas to "de-escalate" violence and said that the "long-standing, serious political dispute" could not be resolved "via military means."
© Copyright IBTimes 2023. All rights reserved.