Thousands Of French Muslims Protest Herve Gourdel Beheading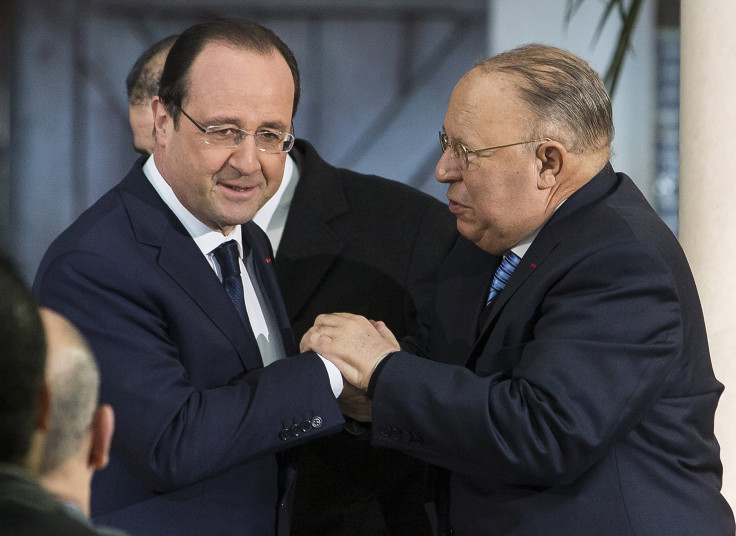 France's best-known Muslim cleric led thousands of people -- including many Muslims -- in a protest against militants of the Islamic State group (ISIS), according to a BBC report. Hundreds crowded into Paris' main mosque to join Dalil Boubakeur, leader of the French Council of the Muslim Faith, and scores of others joined similar actions across the country. Boubakeur said the protests were meant to show solidarity against the beheading of Herve Gourdel, a French mountaineering guide killed in Algeria by a group associated with the ISIS. A video of Gourdel's death was released by the group sometime on Wednesday.
Boubakeur told crowds outside the main Paris mosque that the killers were not true Muslims, who would never tolerate the "barbarism" of Gourdel's execution. He said the gathering was a "strong and vibrant expression" of France's "desire for national unity and unwavering will to live together," according to the BBC.
Gourdel was on vacation in Algeria's Kabylie region when his was kidnapped by the Jund al-Khalifah group earlier this month. There are nearly 30,000 French citizens living in Algeria, according to the Daily Mail. Before distributing the video portraying his death, the ISIS-aligned group issued one telling France to stop airstrikes in Iraq.
A number of leaders attended the rally in Paris on Friday, the BBC said, including politicians and high-ranking members of other faiths. President François Hollande said Gourdel's beheading was "cowardly" and "cruel," and that airstrikes would continue in an effort to defeat ISIS in Iraq; he said that security would be increased throughout Paris.
Hollande called for three days of national mourning, with flags flown at half-mast throughout the country.
© Copyright IBTimes 2023. All rights reserved.