France Bombs ISIS In Iraq After Hervé Gourdel Beheading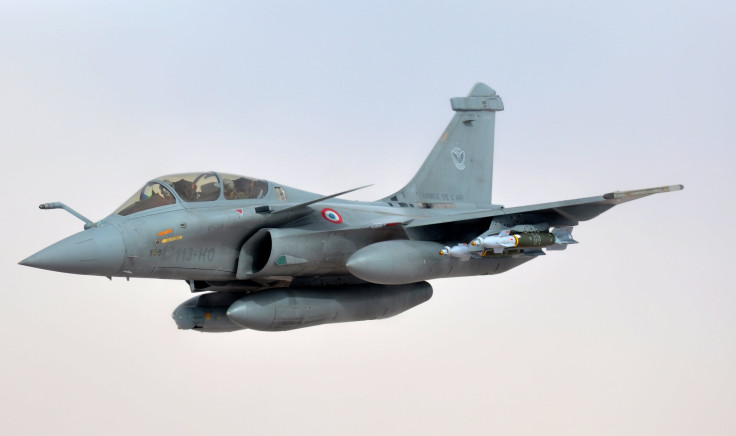 France carried out its second round of airstrikes against ISIS targets in Iraq Thursday, a day after an Algerian militant organization with ties to ISIS released a video showing the beheading of a French tourist as punishment for France's participation in the U.S.-led coalition to dismantle the Islamic State group. The country may also be reconsidering its decision not to join airstrikes in Syria.
Thursday's airstrikes mark the second campaign in Iraq for France since the first round of airstrikes on Friday, Sept. 19, when the country joined the U.S.-led coalition. Jund al-Khalifa, an Algeria-based militant group aligned with ISIS, said it beheaded French tourist Hervé Gourdel after France didn't comply with its demands to back out of the coalition and stop airstrikes within 24 hours. The beheading video was made public Wednesday.
Although France previously ruled out airstrikes against ISIS in Syria, French Defense Minister Jean-Yves Le Drian said "the question is on the table" about hitting ISIS in Syria in the future.
"The opportunity is not there today," Le Drian told French radio, according to Reuters. "We already have an important task in Iraq, and we will see in the coming days how the situation evolves."
© Copyright IBTimes 2023. All rights reserved.